Boston Lockdown: Business Continuity
Focusing on the Effect, Not Event, Key to Contingency Planning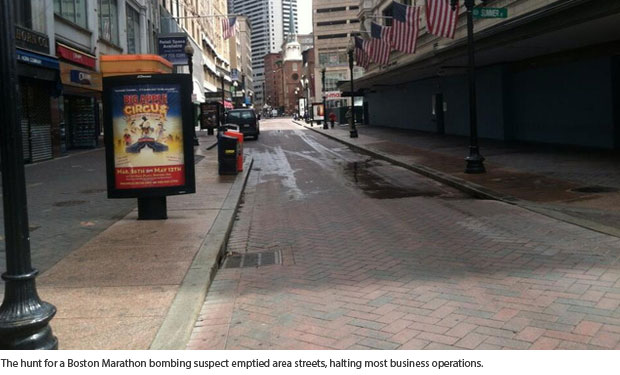 The hunt for a Boston Marathon bombing suspect that locked down the city caused massive disruption to business operations, but enterprises that had business continuity plans in place hardly missed a beat.
In this audio report, business continuity and disaster recovery experts:
Explain that no matter what's the cause of a disaster, the same planning should help mitigate problems businesses and governments face when employees can't get to work;
Discuss how new technologies, such as social media, have an impact on business continuity planning;
Assess how Boston enterprises with solid business continuity plans weathered the lockdown of the city and some surrounding communities.
Interviewed for this report were Alan Berman, executive director of DRI International, a not-for-profit business continuity management education and certification organization, and Jim Nelson, president of the consultancy Business Continuity Services and board chairman of the trade group International Consortium for Organizational Resilience.