BITS on Low-Tech Ways to Fight Fraud
Nancy Guglielmo: Why Fraud Prevention Hinges on Education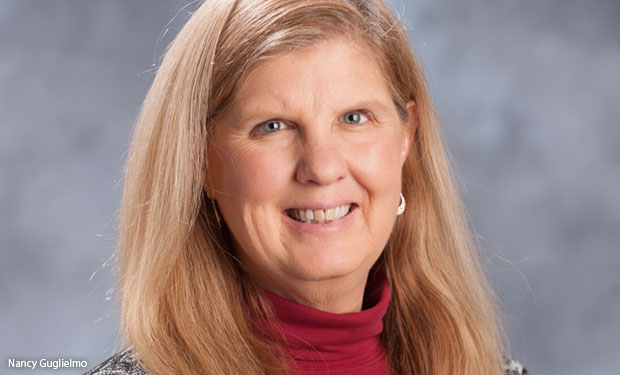 When it comes to fighting fraud, technology can only go so far, says Nancy Guglielmo of BITS. So, how can banking institutions truly correct the user behavior that enables many fraud schemes?
It may be the cliché answer, but employee and customer education is the key, says Guglielmo, vice president of the fraud reduction program for BITS, the technology policy division of The Financial Services Roundtable, which represents 100 of the largest U.S. financial services companies.
"Technology is starting to catch up, but we still need to keep up with education," she says during this interview with Information Security Media Group. "There's some room for improvement there."
The problem many institutions face, however, relates to lacking resources and dedicated support for truly integrated educational campaigns and programs, Guglielmo says.
"There are so many different ways to approach education," she says. "And no matter what you do, some just aren't going to pay attention. It's a difficult battle to work through."
In reviewing results of BankInfoSecurity's 2013 Faces of Fraud Survey, Guglielmo notes that an institution's size plays a significant role in how fraud prevention and detection are approached.
Education, according to the survey's final results, is playing a significant role in the fraud-prevention strategies at mid-sized and regional banking institutions, which constitute the majority of respondents. While 45 percent say they've already invested in enhanced customer education campaigns to curb fraud losses, 37 percent say they plan to make more investments in customer education within the next 12 months.
Future investments in customer education and fraud detection monitoring systems ranked highest among fraud-prevention strategies, followed by behavior-based anomaly detection technology. And customer education related to more than ACH and wire fraud prevention; the survey's respondents also noted heightened investments in customer education to increase risk awareness about Trojans - 57 percent - as well as mobile risks - 38 percent.
Customer education was noted by 41 percent of respondents as being used as a means to address ATM-related fraud risks, too.
From a high-level perspective, however, all institutions need to ensure they are considering fraud at the outset, before or as they deploy new products and services.
"The survey shows that many of the traditional fraud channels do still exist," Guglielmo says. Banking institutions need to make sure that, along with the investments they make in new technologies, they make equal investments in fraud detection and prevention, she adds. "Very often, fraud investments only come after the fact."
During this interview, Guglielmo also discusses:
Why check fraud continues and will continue to plague the industry;
The challenges banking institutions face when it comes to detecting insider fraud;
How small-merchant breaches are fueling upticks in card fraud.
At BITS, Guglielmo defines, manages and implements projects and best practices of interest to BITS' member banks. She is focused on identifying trends and examining risks associated with current and evolving fraud threats through information-sharing forums and collaboration with law enforcement agencies, federal regulators and technology service providers. Before joining BITS, Guglielmo served in a variety of roles at HSBC, including management positions in fraud policy, fraud strategy as well as privacy and security. Before HSBC, she worked at Household Credit Services, the Department of the Navy and AT&T, focusing on information security, business analysis, and network and system administration.