Encryption & Key Management , Governance & Risk Management , Incident & Breach Response
Assessing Obama's Cybersecurity Legacy
ISMG Editors Analyze the Latest Security News in an Audio Report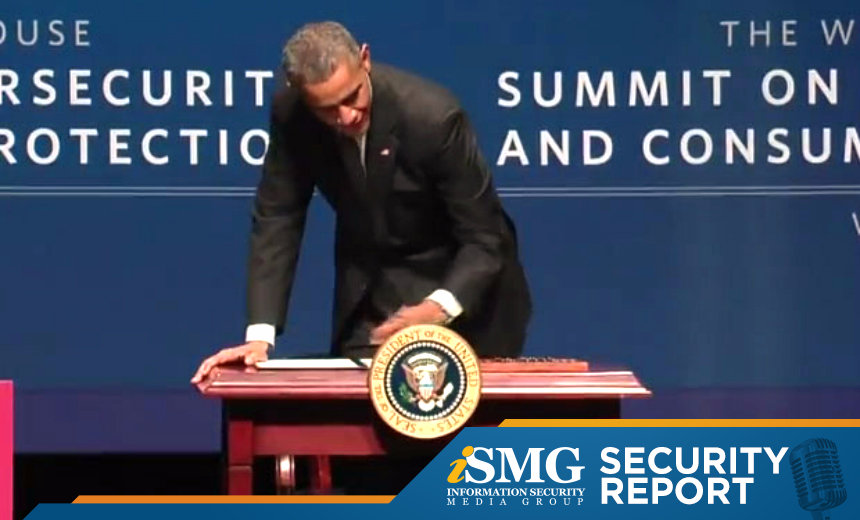 An assessment of former President Barack Obama's cybersecurity legacy leads this edition of the ISMG Security Report.
In the ISMG Security Report, you'll hear (click on player beneath the image):
How Obama made cybersecurity a priority, including numerous initiatives aimed to make federal government IT and the nation's critical infrastructure more secure, while managing a government that experienced a number of highly troubling breaches;
DataBreachToday Executive Editor Mathew J. Schwartz look beyond the headlines to report on the latest federal prosecution involving misuse of cryptocurrency; and
ISMG Technology and Security Editor Jeremy Kirk analyze allegations that Facebook's WhatsApp messaging app contains a backdoor.
The ISMG Security Report appears on this and other ISMG websites on Tuesdays and Fridays. Be sure to check out our Jan. 13 and Jan. 17 reports, which respectively analyze the causes of a cyberattack that blacked out Ukraine's power system and a complaint filed by the Federal Trade Commission against a router and camera manufacturer that could signal the start of a long-term battle to fix systemic industry problems related to the internet of things. The next ISMG Security Report will be posted on Tuesday, Jan. 24.
Theme music for the ISMG Security Report is by Ithaca Audio under the Creative Commons license.