Governance & Risk Management , Next-Generation Technologies & Secure Development
Art Coviello: Venture Capitalist
Ex-RSA Chairman Joins Rally Ventures as Partner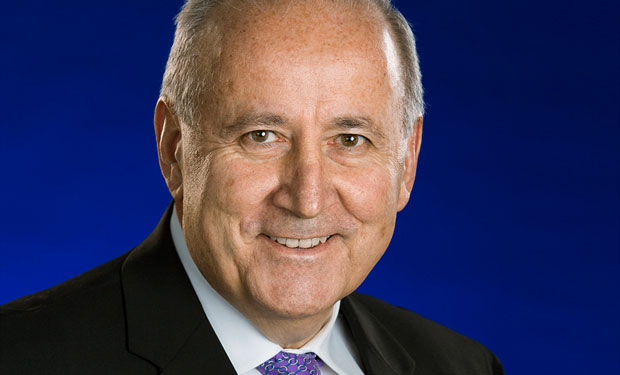 Former RSA Chairman Art Coviello has re-emerged as a partner with venture capital firm Rally Ventures. What's it like to transition from creating new security solutions to discovering and nurturing them?
It's a quick move for Coviello, who in February retired from RSA, where he'd spent the previous two decades. But Coviello had been involved as a member of Rally's tech partners program since the firm was founded in 2013.
"I'm not sure that anyone retire-retires these days, and I want to stay active," Coviello says. "And to stay active in a technology role, it's important to stay current with technology itself."
Rally Ventures, headquartered in Menlo Park, Calif., and Minnetonka, Minn., invests in seed and Series A rounds of start-up companies focusing on technologies such as big data, cloud, mobility, Internet of Things and security. Among its current investments are tech companies Appboy, Bugcrowd and Coupa.
Part of the lure for Coviello is the urgency in the information security marketplace, with so much money being poured into new firms to help organizations improve their defense against advanced threats.
"On the flip side," Coviello says, "when it rains and pours, a lot of the water goes down the drain. I worry that some of this venture money will go down the drain. The appeal for me is to spot the companies that do have the right stuff innovatively and from a management team [perspective], and then help them have an impact on this industry."
In an interview about his new role, Coviello discusses:
What inspired this career move;
His industry expertise - and knowledge gaps;
Insights about where the security market is headed.
Prior to joining Rally Ventures, Coviello served as executive chairman of RSA, The Security Division of EMC. During his two-decade career at RSA, the company evolved from its roots in authentication and encryption to being a leader in emerging areas of information security, including security analytics, identity and governance, risk & compliance, or GRC. During his tenure, RSA's revenue grew from $25 million in 1995 to more than $1 billion in 2014. Coviello has been instrumental in helping companies, industries and governments to continue informing and shaping the evolution of security strategy to meet the challenges facing organizations. His decades of expertise and influence have made Coviello a recognized leader in the industry; he plays key roles in national and international cybersecurity initiatives and is a regular speaker at conferences and forums around the world. Coviello currently serves on the board of directors at EnerNOC and AtHoc.