Critical Infrastructure Security , Cybercrime , Cybercrime as-a-service
Analysis: Keeping Track of Ransomware Gangs
Also: Ransomware Recovery Best Practices; Regulating Cyber Surveillance Tools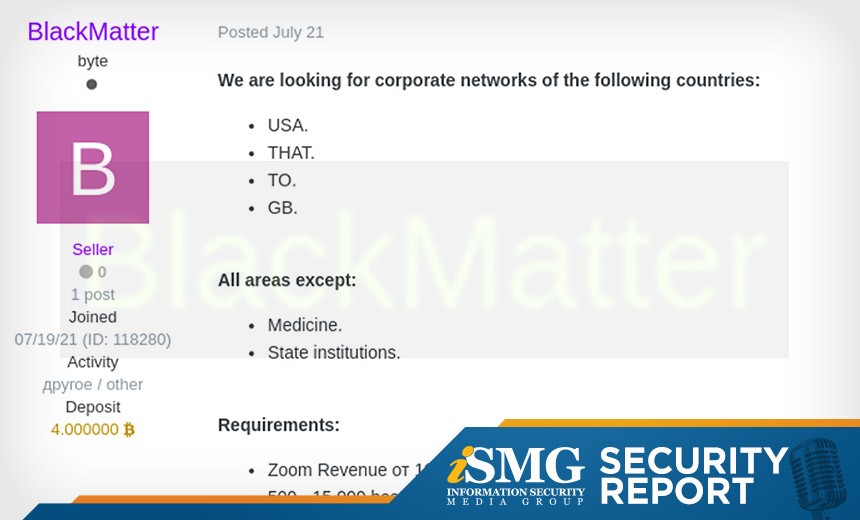 The latest edition of the ISMG Security Report features an analysis of the disappearance of ransomware-as-a-service groups, such as REvil and Darkside, and how that impacts the wider cybercrime ecosystem.
In this report, you'll hear (click on player beneath image to listen):
ISMG's Mathew Schwartz describe ransomware trends and the appearance of a new ransomware gang, BlackMatter;
Fabian Wosar, CTO of Emsisoft, offer advice on best practices for recovery from ransomware attacks;
Romania-based cybersecurity journalist Bogdan Nicolae on the appropriate use of cyber-surveillance weapons.
The ISMG Security Report appears on this and other ISMG websites on Fridays. Don't miss the July 16 and July 23 editions, which respectively discuss the changing nature of ransomware gangs and the implications of the Pegasus spyware investigation.
Theme music for the ISMG Security Report is by Ithaca Audio under a Creative Commons license.