Fraud Management & Cybercrime , Ransomware
5 Key Features of Ransomware Mitigation
Nasuni's Bilotti and Kuza on What to Look for in a New Solution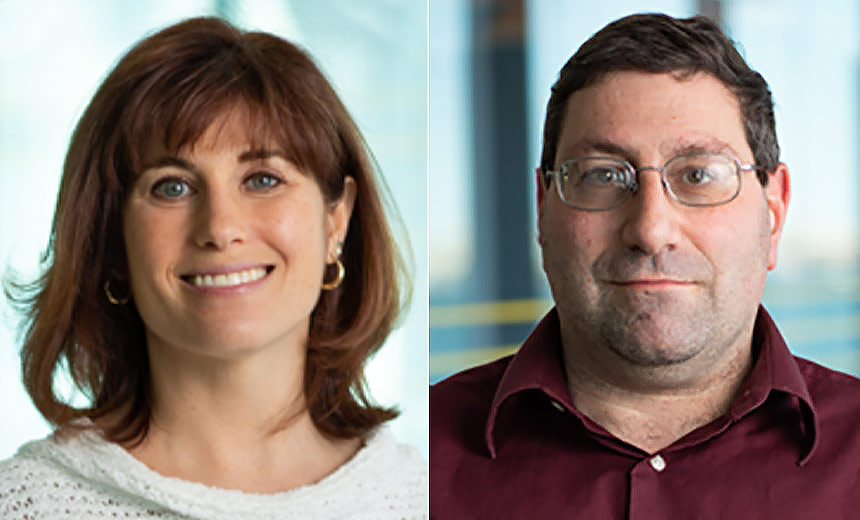 Ransomware attacks are on the rise, and they are increasingly destructive. What, then, should enterprises look for in a ransomware mitigation solution? Nasuni's John Bilotti and Barrie Kuza detail five key qualities to seek.
"There are a lot of adversaries out there taking advantage of the current situation of the world, and trying to find ways to monetize that for themselves," says Bilotti, CISO and CISO at Nasuni.
"We've definitely seen a huge uptick [in reported attacks] from our customers," says Kuza, Nasuni's VP of Product Management. "In the past, it would happen occasionally - once every couple of months," she says. "But now we've had some weekends since the pandemic started where we've had two or three customers call in, having been hit with ransomware over the course of a week."
In an interview, Bilotti and Kuza discuss:
The latest ransomware trends;
5 key features, from fast recovery to pre-attack testing;
How Nasuni is helping enterprises build out their ransomware response capabilities.
Bilotti is a Network Support and IT veteran, with over 25 years in technology. As Nasuni's Chief Information Officer he oversees corporate IT, business applications, information security, and data privacy. Bilotti holds numerous industry credentials including Certified Information Security Manager (CISM) from ISACA. He initially joined Nasuni as a senior leader for their Customer Support department in 2015 and went on to further develop Nasuni's Information Security and Compliance program. Bilotti previously held director level positions at Demandware, a leader in cloud hosted e-commerce, and senior technical support positions at Hitachi Data Systems, and Archivas, a leading data archive company.
Kuza leads Nasuni's agile-based product definition, feature scoping, and release planning team. She has been a tireless advocate for Nasuni customers since joining the company in 2011 as a Senior Technical Support Engineer. Her role has grown steadily, mirroring Nasuni's growth, and she has taken on a variety of customer-facing positions including Manager, Technical Support; Director, Technical Relationship Management; and Vice President, Customer Success. She is known as a technically skilled, customer-focused executive with a track record of building support and technical relationship management teams that enhance customer success. Before Nasuni, she built and launched the technical support programs at Idiom Technologies and several other early-stage companies.