Target's Impact on Mobile Payments
How Retailer's Breach Could Speed U.S. Adoption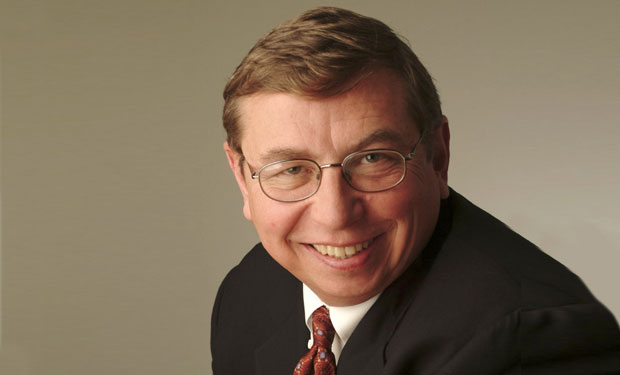 Recent high-profile retail breaches, such as the one suffered by Target Corp., could help increase interest in the adoption of mobile payments to lessen the likeliness of fraud at the point of sale, says Aite Group analyst Thad Peterson.
From Peterson's perspective, mobile payments are deemed by many retailers as being more secure than conventional point-of-sale payments, because mobile transactions can be contained and closed.
"Mobile payments are going to grow rather quickly in an area that not a lot of people are looking at, with the accelerating growth of mobile POS to augment stand-alone POS in retail stores," he says during this interview with Information Security Media Group (transcript below). "The value proposition is established there, and it will quickly move to a very broad distribution of retail."
During this interview, Peterson also reviews:
How the MCX, the Merchant Customer Exchange, is expected to accelerate mobile payments adoption;
Regulatory oversight that could be in store for mobile transactions; and
The implications for contactless-chip EMV-based card transactions, and why mobile could be the springboard for more contactless options.
As a senior analyst with Aite, Peterson focuses on the evolution of payments, the customer payments experience and merchant acquiring. Peterson's consulting background includes engagements on credit and debit cards, mobile payments, airline payment platforms, consumer and merchant loyalty, payment technology evolution, stored value and product innovation. He holds patents in customer authentication and real-time mobile-enabled loyalty. Before joining Aite Group, Peterson led the mobile commerce practice at inCode Consulting and was managing director of Maritz Real-Time Rewards. He also has held positions with Edgar, Dunn & Co., where he led the retail banking, loyalty and emerging technology practices.
Growth of Mobile Payments
TRACY KITTEN: How do you see mobile payments changing or expanding over the course of the next year?
THAD PETERSON: I think mobile payments are going to grow rather quickly in an area that not a lot of people are looking at, which is the accelerated growth of the mobile POS to augment standalone POS in retail stores. That's an important place for retailers to establish value proposition, and it will quickly move to a very broad distribution of retail. In addition, I think there will be an increased exploration of payment alternatives.
Greater Payment Security
KITTEN: Do you think that more adoption among U.S. consumers will be spurred by a need for greater payment security?
PETERSON: I don't think so. I think that EMV [Europay, MasterCard, Visa standard] on the card will be the most visible manifestation of customer security concerns. That's going to be a major factor in the next year as the issuers send out cards with the chips on them, and the retailers start to install EMV-capable terminals. Mobile devices also raise additional security concerns for a lot of consumers, and so I don't think that it's necessarily going to be driven by increased security concern. It's more going to be driven by technologies that add value to the customer.
Handling Mobile Payments
KITTEN: Does research suggest that U.S. consumers are actually equipped to handle mobile payments?
PETERSON: They're equipped in the sense that they have the technology, because 55 percent I believe, or the population over 50, actually have smartphones now. A significant percentage under 50 has them as well, not to mention the fact that the millennials are pretty much 100 percent penetrated with smartphones. But that being said, consumers aren't really dissatisfied with the existing payment methodologies. They're convenient. They nearly always work and everybody understands how they work. In order for mobile payments to really be adopted in North America, the value proposition has to be sufficient to overcome the inertia that's created by the existing process, and at this point in time there isn't enough value to a mobile payment to make that happen.
Mobile Replacing Cards
KITTEN: Do you see the mobile device at some point replacing the card as issuers make moves to EMV compliance?
PETERSON: One of the interesting things about payments is that since the dawn of man, no form of payment has ever gone away. And everything that happens in payments is added in to what's already there. So I expect that the card will be with us for quite some time to come. I do envision that as EMV terminals are changed out, and contactless is a component of the EMV terminal, that there will be more interest and more incentive for retailers, consumers and issuers, and processors to enable mobile payments.
Payments Revolution
KITTEN: What type of revolution could we expect to see in payments over the course of the next 12 months?
PETERSON: I think that there are three major factors to pay attention to. The first one is triggered by the Target breach, as well as the other breaches, and that is the delivery of a full package of fraud prevention from EMV on the front end to point-to-point encryption and tokenization on the back-end. When you put all those things together, and you end up with an end-to-end secure transaction methodology, that is a pretty significant change, and I expect to see a lot of adoption of that going forward.
Host card immolation, which is just coming online, started to generate a lot of energy around it last year and has the potential to open up mobile payments and make an NFC [near-field-communications] payment more relevant and valuable to everybody. It also allows the issuer to get involved in mobile payments without having to involve the mobile operator or carrier for NFC equations. And then lastly, the launch of merchant's MCX, merchants commerce exchange, which is the retailers new payment methodology, should be very interesting and worth watching.
Payments Fraud
KITTEN: How would you say that you see payments fraud evolving?
PETERSON: Fraud always moves to the weakest point, which is one of the reasons why EMV implementation is accelerating in this market. We can certainly expect counterfeit fraud is going to go down, and lost, stolen and card-not-present fraud will go up going forward. That may be mitigated by other forms of authentication, but we can expect that trend.
KITTEN: What steps should the industry be taking to address card-not-present fraud?
PETERSON: There's a lot of activity going on in terms of finding new ways to authenticate transactions, and I think if you take a step back and look at what's going on in the world of card-not-present versus card-present, it's getting pretty fuzzy as to what a card-not-present transaction is. There are ways to authenticate that transaction either using the device or other forms of encryption or tokenization that makes a card-not-present transaction look an awful lot like the card-present transaction. I would envision that the definition of card-not-present has the potential of changing and maybe that gray area will come up with some other form of definition.
Regulatory Perspective
KITTEN: From a regulatory perspective, what changes might we see coming for banks where payments mobile or otherwise are concerned?
PETERSON: I don't have a crystal ball in this area, but I think it's a safe statement to say that scrutiny of payments is not going to go down going forward. In fact, it's very likely to increase particularly as the visibility around fraud gets higher, and the interest of Washington in protecting consumers from fraud increases.
KITTEN: Are there any final thoughts you'd like to share?
PETERSON: There's never been a more interesting or exciting time to be in financial services or payments. There is truly a revolution going on. It may not happen as quickly as people would like, but it certainly is happening, and it's a good idea to stay close to what's going on in payments because it's going to change consumer behavior in every aspect of their lives.