Internal Fraud: A Growing, Global Problem
New Report Says Banking, Government Are Most Vulnerable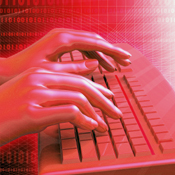 Occupational fraud, mostly through employee theft, is a growing, global problem for all public and private sector organizations.

About 5 percent of an organization's revenue is lost to these fraud incidents. That translates into a potential total loss approaching $3 trillion a year, according to a new report by the Association of Certified Fraud Examiners (ACFE). [ See this recent interview on fraud trends with the ACFE's Allan Bachman. ]

Occupational fraud, offline and online, is broadly defined as an employee's misuse or misappropriation of an employer's resources or assets for personal gain.

What makes this insider fraud so devastating is that most incidents take 18 months to detect -- enough time to put a small business out of business or severely damage a corporation's reputation and employee morale.

The two sectors most stricken by incidents of occupational fraud are two of the most regulated -- banking/financial services and the government/public administration. The problem is that the controls put into place to find and combat many forms of fraud, such as internal audits, are not so effective when it comes to detecting occupational fraud.

"Tip lines and employee training are the best ways to fight fraud," says John Warren, vice president and general counsel for the ACFE. "Organizations and companies cannot just rely on controls and audits. ... The banking and financial industry, for instance, has many controls in place, yet banking is getting hit with the highest rates of fraud."

Behind banking, government ranks second, with losses often reaching six figures per scheme. The healthcare industry also is expected to see growing fraud rates.

Surprise audits also are effective at fighting occupational fraud, since most employees who commit fraud are not career criminals and would likely steer clear of a criminal act that could result in job loss or jail time. The fear of being caught is a strong deterrent.

Three factors that play into occupational fraud: "need, opportunity and rationalization," Warren says.

Understanding the profile of an employee who is likely to commit fraud is key. Some red flags to watch:
Does the employee live beyond his means?
Is the business structured in a way that would make it easy for the employee to embezzle funds or compromise the company's information?
Does the employee feel like he is owed something; or when he gets away with stealing a little, does he rationalize the need to steal more?
Results of Global Fraud Study
In its biannual "Report to the Nations on Occupational Fraud and Abuse," the ACFE highlights 1,843 occupational fraud cases from 106 countries that were reviewed by certified fraud examiners between January 2008 and December 2009. The sixth edition of the report, released June 2, for the first time in 2010 includes information about global fraud trends.
James D. Ratley, president of the ACFE, says the 2010 findings show patterns of fraud to be consistent, regardless of where they occur around the globe. In fact, the study found that more than 43 percent of reported occupational fraud incidents occurred outside the United States.
The ACFE found that the median loss caused by occupational fraud cases was $160,000.
More than 80 percent of the incidents in the study were committed by individuals in one of six departments: accounting, operations, sales, executive/upper management, customer service or purchasing. Also, more than 85 percent of fraudsters had no previous charges or convictions for fraud-related offenses.
Other Highlights:
Nearly one-quarter of the incidents reviewed in the report involved losses of at least $1 million;
Asset misappropriation schemes were the most common forms of fraud, representing 90 percent of cases;
Financial statement fraud schemes were the most costly, causing a median loss of more than $4 million, despite the fact that they accounted for less than 5 percent of the fraud cases in the study;
Small organizations are most often victimized by occupational fraud, since they typically lack anti-fraud controls;
Fraud incidents committed by owners/executives were more than three times as costly as those committed by managers, and more than nine times as costly as employee fraud;
Executive-level crimes takes much longer to detect.