Infographic: A Guide to Apple Pay
A Look at the Security Features in New Payment System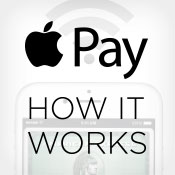 When the new Apple Pay mobile payment system launches in October in the United States, it could help improve payment security.
See Also: LIVE Webinar | Stop, Drop (a Table) & Roll: An SQL Highlight Discussion
Apple's new system is designed to work with contactless payment terminals that include near-field communication technology. At launch, only iPhone 6 devices will be compatible with Apple Pay. After the Apple Watch gets released next year, it can be paired with iPhone 5 - or newer devices - and used with Apple Pay (see: Apple Pay: How Will It Work?).
This infographic takes a look at the components behind Apple's new payment system, the security features, and how to put them to use.