Industry News: Sophos Acquires Mojave Networks
Also: Latest from Corero, TITUS, Cognia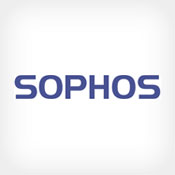 Sophos has acquired cloud-based security firm Mojave Networks to help strengthen its cloud-managed and appliance-based security solutions.
See Also: Live Webinar | Cyber Resilience: Recovering from a Ransomware Attack
Mojave will add a cloud-based Web security solution to Sophos Cloud, a cloud-managed security offering. And for Sophos' line of network security hardware, Mojave will enable hybrid deployment options (SaaS and non-SaaS) to help meet diverse Web security needs.
For more information, visit Sophos.
Corero Introduces DDoS Analytics App
Corero Network Security introduces the Corero DDoS Analytics App for Splunk Enterprise. Leveraging Splunk software for big data analytics and visualization capabilities, the Corero app enables Splunk users to take advantage of the Corero SmartWall Threat Defense Systems.
Customers can augment the security dashboards of their Splunk environment with DDoS intelligence and correlation provided by the visualizations of the DDoS Analytics app. Additionally, customers can take advantage of historical and forensic analysis of archived events for compliance and reporting requirements.
For more information, visit Corero.
TITUS Launches Mobile Solution
TITUS launches TITUS Classification for Mobile, a mobile e-mail and document security solution that addresses security threats.
The new product provides a secure and separate container for business e-mail and documents. The interface provides access to corporate e-mail, SharePoint libraries and common file-sharing services, helping to ensure that sensitive files are managed according to corporate policy.
For more information, visit TITUS.
Cognia Launches Call Center Solution
Cognia, a provider of cloud-based communications intelligence solutions, has launched Cognia Live, a PCI-DSS compliant, QSA-validated call center solution to be delivered from a global cloud architecture.
With Cognia Live's suppression capabilities, sensitive card data is prevented from reaching the agent or entering contact center systems, all while maintaining continuous customer interaction. Cognia Live also uses dial tone masking instead of voice to input sensitive payment card data. The solution identifies and masks tones so that the agent cannot hear them and they never enter the call recording system.
For more information, visit Cognia.