Industry News: Microsoft Offers Cybersecurity Incubator
Also: Latest from Blackberry, Experian, ThetaRay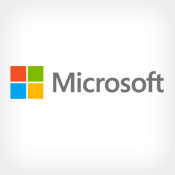 Microsoft Corp. and Akamai Technologies are partnering, together with venture capital firm Jerusalem Venture Partners, to work on an accelerator in the field of cybersecurity. The program is located at the Microsoft Ventures Accelerator in Tel Aviv.
See Also: Fog of War | How the Ukraine Conflict Transformed the Cyber Threat Landscape
Participants will gain mentoring from JVP, which will participate in the startups selection process and will offer a $1 million investment to one of the startups at the end of program.
The participants will also receive other resources designed to help them successfully grow their business. In addition to making available its Web security expertise, Akamai is offering to invest up to $25,000 with each cybersecurity startup accepted into the program.
For more information, visit Microsoft.
Blackberry Acquires Secusmart
BlackBerry Ltd. has acquired Secusmart GmbH, which specializes in high-security voice, data encryption and anti-eavesdropping solutions for government organizations.
BlackBerry has previously marketed Secusmart's technology to its customers. Through this collaboration, the two companies have provided Secusmart-equipped BlackBerry smart phones to a significant number of German government agencies.
For more information, visit Blackberry.
Experian Fights Cross-Channel Fraud Risk
Experian announces the launch of a cross-channel fraud platform that's designed to better authenticate consumers and identify mobile fraud.
The platform combines Experian's Precise ID, a risk-based authentication service, with FraudNet, a global fraud detection and prevention service from 41st Parameter, a company Experian recently acquired. The solution is designed to provide organizations with a way to authenticate consumers at multiple touch-points online, reduce false positives in the fraud process, and improve operational efficiencies.
For more information, visit Experian.
ThetaRay Gets $10 Million in Funding
Israel-based ThetaRay Ltd., which offers software that detects anomalies in an organization's data, has closed a $10 million investment round.
Participants include existing investors in the company - General Electric Company, Jerusalem Venture Partners and Poalim Capital Markets Ltd. - as well as new investors. The company plans to use the new funding to open offices in the U.S.
ThetaRay's software, deployed on site or run off a cloud, is based on mathematical algorithms that learn the "normal" behavior of a system and flag anomalies, like a cyber-intrusion, when they occur.
For more information, visit ThetaRay.