Industry News: MCX Unveils CurrentC
Also: Latest from MedLok, ACL and Conformance Technologies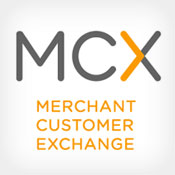 MCX unveils its new mobile payment network, CurrentC. It's designed to simplify, enhance and secure customers' shopping experience.
See Also: New OnDemand | C-Suite Round-up: Connecting the Dots Between OT and Identity
The CurrentC mobile wallet app will be free to download through both the App Store and Google Play store, and is compatible with major smart phones. CurrentC will store users' sensitive financial information in its cloud vault rather than locally on the mobile device. The application uses a token placeholder to facilitate transactions instead of repeatedly passing the data between the user, merchant and financial institution.
For more information, visit MCX.
MedLok Launches Authentication Solution
MedLok launches a cloud-based, multi-factor authentication solution that helps to ensure sensitive healthcare data remains secure.
The solution includes a self-service physical PassKey or mobile token for network access. Instead of providing a username and password to gain access to patient records, the user connects the PassKey token to the USB port or NFC reader or connects the mobile token via Bluetooth technology or Wi-Fi.
For more information, visit MedLok.
ACL Releases Analytics Solution
ACL announces new releases of its data analytics software, ACL Analytics 11, and continuous monitoring solution, ACL Analytics Exchange 5.
ACL Analytics and ACL Analytics Exchange help organizations analyze massive volumes of transactional data to identify control deficiencies, such as fraud and revenue leakage. The new versions boost analytic script performance speeds and integrate data visualization capabilities.
For more information, visit ACL.
Conformance Technologies Updates PCI ToolKit
Conformance Technologies announces the availability of the latest version of its PCI ToolKit solution. It runs on the Conformance Compliance Operating System that translates complicated rules, regulations and forms into a platform for merchant PCI compliance.
Visual wizard technology makes compliance validation easy for small business owners known as Level 4 merchants. PCI ToolKit's engine reduces the number of questions merchants must answer during the self-assessment questionnaire process, plus intelligent field population yields greater response accuracy and higher completion rates.
For more information, visit Conformance Technologies.