Industry News: IBM's New Forensics Software
Roundup of News from Security Solutions Providers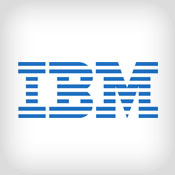 IBM Introduces Forensics Software
IBM Security QRadar Incident Forensics, new software designed as a module for the QRadar Security Intelligence Platform, can help security teams retrace the step-by-step actions of cybercriminals. QRadar Incident Forensics provides a record of activity on the network, enabling organizations to retrace suspicious activity, provide alerts to growing concerns and provide forensics search capabilities.
See Also: Live Webinar | Breaking Down Security Challenges so Your Day Doesn't Start at 3pm
The software will help IT security team members research security incidents or test for conditions associated with an observed attack pattern from an Internet threat intelligence feed, such as X-Force. By using this guidance, security teams can avoid spending valuable time searching through petabytes of network traffic, and potentially discovering nothing of immediate value.
For more information, visit IBM.
ThreatMetrix Offers Context-Based Authentication
ThreatMetrix announces its new frictionless context-based authentication that it says improves security for accessing enterprise applications.
The company says context-based authentication offers three benefits:
Frictionless access: Real-time, passive assessment of the login context through frictionless two-factor authentication enables businesses to streamline access for known and trusted combinations of accounts and devices.
Increased security: Combining global federated trust identities with context-based authentication enables businesses to quickly and easily identify high-risk connections that have the potential to compromise corporate IP and valuable data.
Operational efficiency: Real-time API-driven big data analytics provides actionable intelligence at the point of control, rather than information being stored in a data warehouse.
For more information, visit ThreatMetrix.
ThreatTrack Security Launches Malware Protection Platform
ThreatTrack Security announces ThreatSecure, a malware protection platform that provides real-time detection and automated remediation of threats that evade traditional defenses. Combining advanced threat detection with closed-loop endpoint remediation, ThreatSecure enables organizations to eliminate Advanced Persistent Threats, targeted attacks and zero-day threats by deploying remediation signatures to compromised systems. It also:
Exposes unknown threats: ThreatSecure provides real-time notification of dangerous malware and integrates with existing alerting and event management systems to quickly initiate action on the most critical threats.
Analyzes cyberthreats: Through a combination of behavior analysis and machine learning algorithms, ThreatSecure detects malicious content without introducing false positives.
Eliminates threats with automated remediation - Through automated, end-to-end remediation, ThreatSecure not only stops advanced threats, but also eradicates them by generating custom signatures that clean up infected endpoints.
For more information, visit ThreatTrack Security.
AlgoSec Partners With Qualys
AlgoSec, specializing in security policy management, announces a partnership with Qualys Inc., a provider of cloud security and compliance solutions. Together, the companies will enable businesses to manage security and risk across their organizations. As a result of the partnership, the latest version of the AlgoSec Security Management Suite includes integration with QualysGuard Vulnerability Management to aggregate and score vulnerabilities associated with data center applications and their associated physical or virtual servers. This provides customers with better visibility into the risk levels of data center applications.
For more information, visit AlgoSec.