Industry News: HP's Annual Cyber Risk Report
Roundup of News from Security Solutions Providers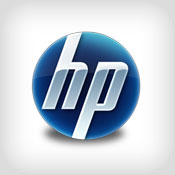 HP has published its annual Cyber Risk Report for 2013, identifying top industry security vulnerabilities and providing analysis of the expanding threat landscape. This year's report details factors that contributed most to the growing attack surface, including increased reliance on mobile devices, proliferation of insecure software and the growing use of Java. Additionally, the report finds that the total number of publicly disclosed vulnerabilities decreased by 6 percent, nearly 80 percent of applications reviewed contained vulnerabilities rooted outside their source code, and 46 percent of mobile applications studied use encryption improperly.
See Also: 57 Tips to Secure Your Organization
The risk report also gives some key recommendations to organizations on how they can eliminate opportunities for unintentionally revealing information to cyber-attackers. HP stresses that entities and developers alike must stay cognizant of security pitfalls in frameworks and other third-party code, particularly for hybrid mobile development platforms. The report finds that security guidelines must be enacted to protect the integrity of applications and the privacy of users.
For more information, please visit HP.
Microsoft Names New CEO
Microsoft Corp. announced that its board of directors has appointed Satya Nadella as chief executive officer and a member of the board of directors. Nadella previously held the position of executive vice president of Microsoft's Cloud and Enterprise group.
Since joining the company in 1992, Nadella has spearheaded major strategy and technical shifts across the company, most notably its move to the cloud and development of one of the largest cloud infrastructures in the world supporting Bing, Xbox, Office and other services.
For more information, please visit Microsoft.
Symantec Reports $1.7 Billion for Third Quarter
Symantec Corp. reports revenue of $1.7 billion for its third quarter of fiscal year 2014, down 5 percent year-over-year. Symantec ended the quarter with cash, cash equivalents and short-term investments of $3.9 billion down 9 percent since last year. Also, during the quarter, Symantec repurchased 5.3 million shares of stock for $125 million at an average price of $23.76. At the end of the third quarter, Symantec had $783 million remaining for future repurchases in the current board-authorized stock repurchase plan. Additionally, international revenue represented 53 percent of total revenue. For the fourth quarter, the company expects revenue of $1.6 billion, compared to $1.75 billion a year ago.
For more information, please visit Symantec.
Tripwire Joins Council on CyberSecurity
Tripwire, Inc. announces that it has joined the Council on CyberSecurity as a founding member. Through this partnership, Tripwire will support and amplify the council's efforts to accelerate the availability and adoption of effective cybersecurity measures, practices and policies.
CCS is a global, independent nonprofit organization committed to the security of an open Internet. The council is scheduled to reveal the newly revised and updated 20 Critical Security Controls 5.0 at the 2014 RSA Conference in late February. The advisory board includes Google's chief Internet evangelist Vint Cerf; Eugene Kaspersky, CEO of Kaspersky Lab; and Mike McConnell, vice chairman of Booz Allen Hamilton. Tony Sager, a former National Security Agency official, serves as the director of programs for the council.
For more information, please visit Tripwire.
First Data, TMG Offer Streamlined EMV Implementation to Banks
First Data and The Members Group are offering an expedited EMV implementation to qualifying TMG clients. First Data qualifies with both Visa and MasterCard to offer an expedited EMV credit card issuance program to financial institutions. The streamlined program, using standardized processes, enables clients to launch their EMV programs quickly, efficiently and with reduced complexity, the companies say.
First Data has completed the steps necessary to offer the expedited EMV implementation process. A processor must meet eligibility requirements outlined by the card networks, including the prior successful completion of a U.S. chip issuing project. Financial institutions qualify for the streamlined process if they choose the same personalization parameters and the same chip certified under the express program. TMG began assisting clients with EMV conversion in 2010, and First Data has been an approved EMV transaction processor since 1999.
For more information, visit TMG.