Industry News: FireEye Names Chief Privacy Officer
Also: Latest from Blackberry, TITUS and ThreatTrack Security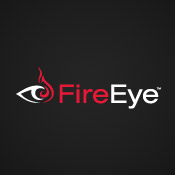 FireEye has appointed Shane McGee as chief privacy officer. McGee, previously general counsel and vice president of legal affairs at Mandiant, will assume responsibility for a new global privacy program.
See Also: The 2022 Human Factor Report Explores a Year of Headline-Making Attacks
The program will demonstrate how intelligence sharing strengthens consumer privacy and security and help determine best practices for information sharing in the wake of a breach to improve remediation outcomes.
For more information, visit FireEye.
Blackberry Unveils BBM Protected
BlackBerry announces the availability of BBM Protected, the first solution in the eBBM Suite for secure enterprise-class messaging.
The eBBM Suite is a new family of Blackberry Messenger products and services built for business with the additional security and compliance required by enterprise customers. BBM Protected provides an enhanced security model for messages sent between BlackBerry smartphones.
For more information, visit Blackberry.
TITUS Offers Classification Suite
TITUS introduces the latest release of the TITUS Classification Suite of classification and information governance tools.
The suite offers products designed to help end users protect and share information. It includes four products: TITUS Message Classification for Microsoft Outlook, TITUS Message Classification for Outlook Web App, TITUS Classification for Microsoft Office and TITUS Classification for Desktop. These allow users to classify and protect a wide variety of unstructured information.
For more information, visit TITUS.
ThreatTrack Security Introduces ThreatSecure
ThreatTrack Security announces the availability of ThreatSecure, a cybersecurity solution focusing on advanced threat protection. ThreatSecure integrates network-based defenses with endpoint security and delivers threat detection with closed-loop endpoint remediation.
The solution detects malware with static and dynamic threat analysis, automates the remediation of advanced malware threats with remediation signatures and simplifies the threat protection experience to generate clear threat intelligence unique to a user's network.
For more information, visit ThreatTrack Security.