Industry News: Accellion Launches Mobile Solution
Also, Latest from Trustwave, Mocana, General Dynamics Fidelis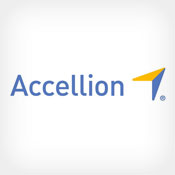 Accellion Inc. has launched kiteworks Team Starter, a security solution designed to improve productivity for mobile teams.
See Also: Live Webinar | Cyber Resilience: Recovering from a Ransomware Attack
Kiteworks Team Starter provides secure mobile collaboration and file sharing across organizational boundaries and devices. It comes pre-configured with Accellion's secure encryption and other security capabilities.
For more information, visit Accellion.
Trustwave Offers Zero Malware Guarantee
Trustwave announces a "zero malware" guarantee for the new Trustwave Managed Anti-Malware Service. The service protects businesses from Web-based malware and zero-day threats.
Trustwave guarantees that its service will detect and stop 100 percent of malware. If malware gets through and infects a business's system in any calendar quarter, the business will receive a one month extension of the service at no cost. The service features big data-enabled threat intelligence.
For more information, visit Trustwave.
Mocana Launches Atlas Platform
Mocana has launched its Atlas extended enterprise platform. The solution deploys securely connected enterprise mobile apps while improving the end-user experience.
"The Atlas platform empowers organizations to confidently expose their business and compliance-critical data to mobile apps through the edge of their networks," the company says.
For more information, visit Mocana.
General Dynamics Fidelis, Microsoft Partner
General Dynamics Fidelis has joined the Microsoft Active Protections Program so it can receive early security information from Microsoft, allowing its team to anticipate emerging threats and provide protection for Fidelis XPS customers.
Fidelis XPS is a security appliance that delivers network visibility, analysis and control over all channels in real-time to defend against advanced threats and help prevent data breaches on networks.
For more information, visit General Dynamics Fidelis.