Failed Banks and Credit Unions, 2010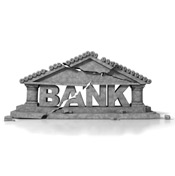 This is an interactive map of failed banks and credit unions in the U.S. in 2010.
Click on any state to see the list of failed institutions in that state, including the size of the bank or credit union, whether it was acquired, and the projected cost to the federal insurance fund.
This map is updated weekly, as new institutions are closed and/or acquired.