The Importance of Accessibility in The Digital Age
Why accessibility is more important than ever in a maturing digital world...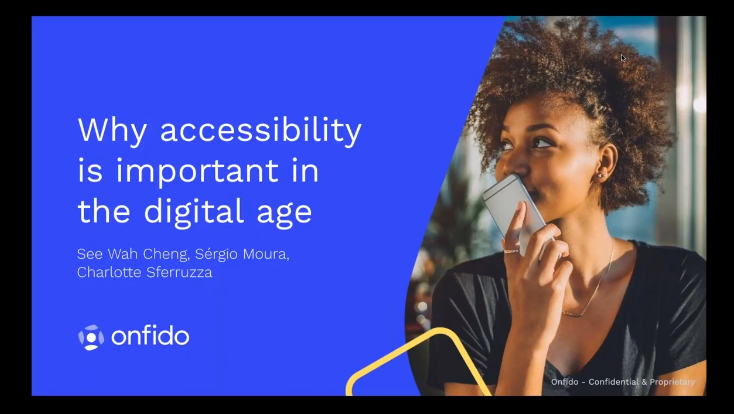 Accessibility is often the last thing to be considered in the digital development process. In the physical world, accessibility is entrenched into planning, development and execution - so why isn't it in the digital world? In this webinar See Wah Cheng (Senior Product Manager), Charlotte Sferruzza (Product Design Lead) and Sergio Moura (Senior Software Engineer) talk through their experiences in integrating accessibility at the heart of our product development process.
Topics covered include:
What is accessibility, and how does it impact us all
The business impact of ignoring it
Why accessibility is more important than ever in a maturing digital world
How we've assessed our own product and workflow to embed accessibility at their heart and what you can learn from our experience