Identity Theft Victims Assistance
Helping Financial Institutions and Their Customers Fight Back Against ID Thieves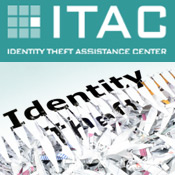 What happens to the victims of identity theft?

What becomes of these people who turn to their financial institution – who want only to talk to someone who understands what they are going through and can help them fix the problem?

See Also: Live Webinar | A Buyers' Guide: What to Consider When Assessing a CASB

That's where the Identity Theft Assistance Center steps in.

ITAC, formed in 2004 as part of the Financial Services Roundtable, has helped more than 22,000 identity theft victims – and stands ready to help countless more throughout this holiday shopping season.

"ITAC was born out of the conviction of some of the larger banks in the country that saw identity theft was a serious problem for their customers and for them," says ITAC Executive Director Anne Wallace.

The Financial Services Roundtable members are from the 100 largest financial institutions in the country. The members, Wallace says, saw ID theft was more than just a consumer problem and would, in fact, undermine customer trust. It had far-reaching implications for business if not addressed on collectively.

How big is the problem of identity theft? It's the fastest growing crime in America, with 27.3 million victims in the past five years, and nearly 20 million in the past two years alone, according to a study from Javelin Strategy & Research. This crime costs more than $56 billion, or $6,383 per victim, annually, and has become so prevalent that an identity thief strikes on average every 3.5 seconds. ID theft has now surpassed drug trafficking as the No. 1 crime in America, according to the Justice Department.

ITAC's Role
ITAC [ http://www.identitytheftassistance.org/] is a cooperative initiative founded to provide free victim assistance to customers of member companies. In 2005, ITAC membership was opened to other industries, including retailers and telecommunications companies, which also are targeted by identity thieves.

ITAC helps victims by:
Working with the victim and the member company to resolve identity theft issues.
Walking the victim through his or her credit report to find suspicious activity and notify the affected creditors. ITAC also places fraud alerts with the credit bureaus.
Sharing information with law enforcement and the Federal Trade Commission to help catch and convict identity thieves.
As part of their ITAC membership, companies are eligible for ITAC Risk Management Services, including Information Breach Mitigation, Credit Monitoring, Expanded Victim's Assistance and ITAC Database Queries.

The Scale and the Scope
Typically, an identity theft victim's problem affects multiple companies, "Its not just one company that can fix the problem and it's done; it usually involves multiple banks, credit card companies, and credit reporting agencies," Wallace explains. So, if an ID theft victim comes to Wells Fargo, they can't fix the Bank of America problem -- the banks have to work together.

ITAC defines identity theft as new account fraud and account takeover, rather than credit card transactional fraud. Consumers are protected against credit card transactional fraud and unauthorized use of a debit or credit card, says Wallace.

Who is being affected by identity theft as defined by ITAC? Two out of three identity theft victims are over age 40, according to analysis of more than 11,000 verified cases processed by ITAC The analysis shows only one out of three victims are ages 18 to 39.

"Our data skews toward older victims [as opposed to] recent data from the Federal Trade Commission complaint database, which shows only two out of five victims are over age 40," says Wallace. "It could be that that younger people are more likely than older people to file a complaint with the FTC."

She adds that older consumers have a larger "identity footprint," both online and offline, through transactions and the accumulation of goods, products and services. Broken out by age group, the more than 11,000 cases show:
12% of victims were ages 18 to 29
19% of victims were ages 30 to 39
24% of victims were ages 40 to 49
23% of victims were ages 50 to 59
22% of victims were ages 60 and over
The Need for Education
Financial institutions need to be proactive in meeting the need for their customers' education about identity theft, Wallace says. "You need to reassure customers, via whatever means you can -- handouts, your newsletter, statement stuffers, speaking engagements to local groups on ID theft prevention."

The need for this type of information is palatable in many areas of the country, and financial institutions need to step up and deliver the message. "We spend a lot of time speaking to the media on this issue. There is a great appetite for information, a great deal of misunderstanding, as to what we know in the banking industry we're doing to prevent this, and what the customer perceives as going on," Wallace notes.

Wallace, with more than 30 years of experience in privacy and information security in financial services, sees that many information security professionals are busy in their institutions, "Doing their job, protecting the data. Often in that process, they've lost sight of the gap between what the bank knows and what the customer knows."

While information security professionals are often hesitant to speak up about the security measures they're using to protect customers' data -- because they're afraid to tip off any criminals looking to get into their institution, there is a flip side to this, letting the people (who you're working so hard to protect) know how hard you're working to protect them.

The competitive advantage is palatable. By letting your customers know what you're doing, it gives them an added feeling of confidence in your institution's ability to protect their information.

Recent research has shown that customers are concerned about how secure their data at financial institutions and other businesses. Consumers will "vote with their feet by taking their business elsewhere," Wallace notes. She sees bridging the communication gap and showing customers why they should trust you with their personal data as important.

Add to this the fact that customer retention is an issue that many more financial institutions face. "When you see an identity theft victim, you see them at their very lowest," Wallace says. " If you help them when the need help most, you'll have established your institution as an entity they can turn to when they need help finding answers."