ID Theft Ring Targeted Bank Customers
Tellers Allegedly Stole Information Used for Fraud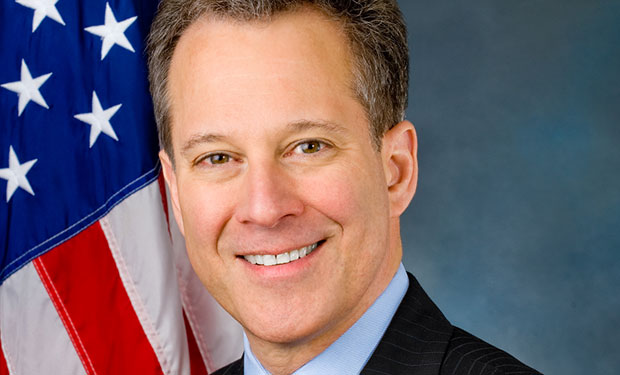 Five individuals, including three bank tellers, have been arrested and charged for their alleged role in a New York-area identity theft ring that targeted customers of local banks and resulted in $850,000 in fraud losses over four years.
See Also: Live Webinar | Breaking Down Security Challenges so Your Day Doesn't Start at 3pm
The three bank tellers allegedly accessed and stole account numbers and Social Security numbers of hundreds of unsuspecting customers, according to New York Attorney General Eric Schneiderman, who announced the indictments Sept. 16. That information was then allegedly relayed to two other defendants, who used the information to create fake documents using the stolen customers' information, the attorney general says.
The fake IDs were then used to withdraw money at bank branches in New York City, and Westchester and Orange counties, as well as Long Island, Connecticut and Massachusetts, prosecutors allege.
The investigation, which was conducted by the attorney general's Criminal Enforcement and Financial Crimes Bureau, revealed that the identity theft ring had been in operation for at least four years, authorities say.
Banks Affected
The tellers indicted worked for branches of Bank of America, JPMorgan Chase, HSBC, TD Bank and Wachovia (now Wells Fargo) in the Bronx and Westchester and Orange Counties.
All five defendants were charged with multiple felony counts of grand larceny, identity theft and scheme to defraud. Several are also charged with criminal possession of a forged instrument. Two of the defendants face up to 15 years in prison and three could face up to 7 years in prison.
"Bank tellers have access to our most sensitive financial information and we must be able to trust that our data will remain safe and secure," Schneiderman says. "Identity theft is a complex and growing problem, and we must redouble our efforts to ensure that all of us - from large corporations, to small businesses and families - are better protected."
Schneiderman says he plans to bring additional charges against the defendants and other alleged members of the fraud ring.