ID Theft Ring Leads to Fraud Charges
Stolen IDs Allegedly Used to Commit Bank Fraud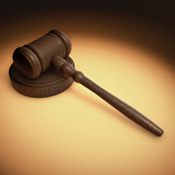 Two of 12 people indicted in a Florida identity theft and bank fraud scheme also were charged with criminal violations of the HIPAA privacy rule.

The two defendants, Erica Hall and Sharelle Finnie, worked as office assistants at two medical offices in Coral Springs and Fort Lauderdale, respectively, according to the U.S. Attorney for the Southern District of Florida. They allegedly stole patient identification information, including Social Security numbers, and sold it two three other defendants in the case.

If convicted of the HIPAA violations, the two defendants face a maximum term of 10 years in prison.
Identity Theft Conspiracy
The Florida case also involves an employee of the Broward County School Board who allegedly stole teachers' personal information and sold it to other defendants.

Defendant Courtney Gissendanner was the organizer of the identity theft ring and allegedly used all the stolen information to add himself and others as authorized users of victims' credit card and bank accounts, according to the indictment. Defendants then depleted the bank accounts and incurred credit charges, committing a total of more than $1.2 million worth of fraud, authorities said.

All the defendants were charged with conspiracy to commit bank fraud and could face a maximum prison sentence of 30 years on that charge. They also were charged with conspiracy to commit access device and identity theft, which carries a maximum prison term of five years. Plus, four defendants could receive additional prison sentences if convicted of substantive counts of access device fraud.