Application Security , Endpoint Security , Next-Generation Technologies & Secure Development
Human to Merge with PerimeterX to Thwart Bot Attacks, Fraud
The Combined 450-Person Company Will Also Address Account Abuse, Expanded Use Cases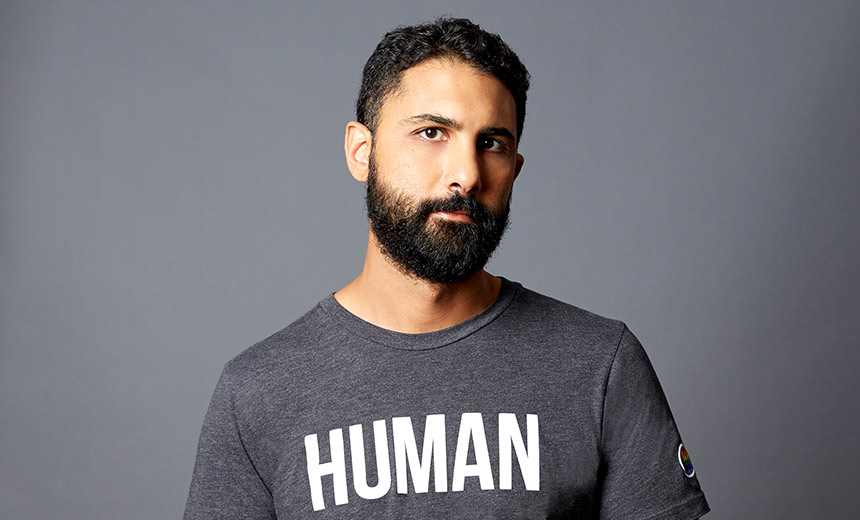 Two of the planet's most prolific bot mitigation platforms will join forces to prevent fraud and account abuse and address a broader range of use cases.
See Also: JavaScript and Blockchain: Technologies You Can't Ignore
The combination of New York-based Human Security and Silicon Valley-based PerimeterX will create a bot mitigation monster with 450 employees, more than $100 million in annual recurring revenue and more than 500 customers across advertising, media and e-commerce. Calcalist reported the joint entity will have a value of $1.5 billion, a figure Human co-founder and CEO Tamer Hassan declines to comment on.
"They were brilliant technologists," Hassan tells Information Security Media Group. "We have a similar strategy and vision around growth and expansion in cybersecurity and anti-fraud."
The combined organization will go to market under the Human name, with Hassan serving as CEO and PerimeterX co-founder and CEO Omri Iluz becoming president and general manager of enterprise security. PerimeterX was named by Forrester as a leader in bot management alongside Imperva and Akamai, while Human was rated as the top strong performer in the category, beating out Cloudflare.
Bringing Human and PerimeterX's technology together should help organizations defend against fraud, application attacks and account abuse, Hassan says. Human has historically been strongest in advertising, media and threat detection while PerimeterX has excelled at e-commerce, enterprise security and product development and engineering, according to Hassan.
"You win with great product and product leadership," Hassan says. "That means you have great detection capabilities, ease of use and ease of deployment. Those things will drive leadership in any use case that a company pursues."
Two Become One
The Human-PerimeterX merger should close by Friday, and within the next 45 days, Hassan wants to fully integrate the two go-to-market organizations so that all sellers are selling the complete Human and PerimeterX portfolio. This will involve substantial training and enablement for the go-to-market teams as well as ensuring the branding of the products is in the right place.
Human comes into a merger with a robust go-to-market organization of more than 100 people, while PerimeterX employs far fewer sales and marketing personnel but has exceptional customer service and service delivery teams, Hassan says.
Within six months of close, Hassan wants to merge the detection capabilities across all technologies so that Human's back-end detection engine is powering the front end of PerimeterX products. Human brings stellar data science, security researchers and threat intelligence personnel to the merger, while PerimeterX has incredibly talented product and engineering organizations, according to Hassan.
And by this time next year, Hassan wants to fully merge the back-end infrastructure each company uses so that the data pipeline, databases, payloads and web servers are joined together into one stack. The back-end integration is not needed for Human and PerimeterX to sell the joint product portfolio, though it will provide the combined organization with a clearer path to profitability and sustainability, he says.
Following the integration, Hassan says, the Human Defense Platform will feature six mature, market-leading products, including one in an area where Human and PerimeterX have been direct competitors: bot mitigation. Hassan hopes to bring the best of both products together, combining Human's strength in media security and strategy with PerimeterX's expertise around e-commerce and usability.
'Playing With the Odds Against Us'
Hassan says the combined organization plans to make PerimeterX's well-built and recently launched Account Defender product the centerpiece of its fraud prevention strategy thanks to its ability to thwart account takeover and fake account creation.
"In security, especially defensive security, we all know that we're playing with the odds against us," Hassan says. "It's like playing against the house in Vegas. We all know in the long run, if we play long enough, we will lose. That's what the economics of defensive security is like because the cost of an attack is very cheap and the cost of defense is very expensive."
From a metrics standpoint, Hassan says the joint organization is most focused on product leadership, a healthy work culture and executing on the strategy in place. When it comes to product leadership, he says, Human will closely track net promoter score, sales cycle time, growth rate and close rates with prospective opportunities.
As for work culture, Hassan says Human will monitor employee retention, engagement and feedback as well as the sentiment within particular teams or departments. And from an execution perspective, he says Human will follow performance KPIs put in place for each team to ensure the company is capturing a broad swath of opportunities across online fraud, application security and media.
All told, Hassan says the most important numbers for assessing Human's success going forward are annual recurring revenue and net retention of revenue and customers.
"The future in security is about winning the economics of the problem," Hassan says. "It's about increasing the cost of the attack and lowering the cost of defense. And that is our only path to sustainably address this really difficult problem."