Critical Infrastructure Security , Cyberwarfare / Nation-State Attacks , Fraud Management & Cybercrime
Huawei: US Trade Ban Will Make 2020 'Difficult'
Company Forging Ahead Even As National Security Concerns Linger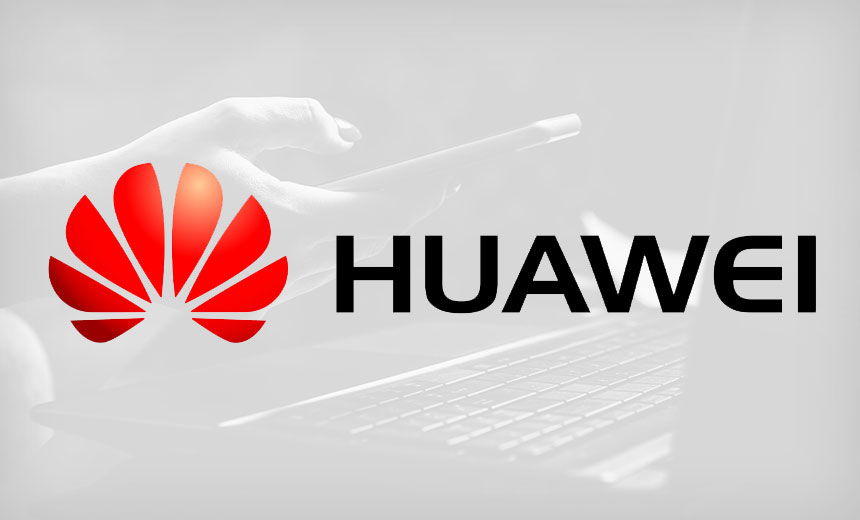 Chinese telecom giant Huawei is preparing for a "difficult" 2020 as questions over national security and the U.S. trade ban are likely to linger into the new year, according to a message published by the company's rotating Chairman Eric Xu on Tuesday.
See Also: Fog of War | How the Ukraine Conflict Transformed the Cyber Threat Landscape
In an end-of-the-year message to employees, Xu notes that he expects Huawei to remain on the so-called "Entity List" for the next year. That list, maintained by the U.S. Commerce Department, is a blacklist that prohibits organizations from procuring U.S. goods or services without first obtaining an export license from the government.
With the company on the Commerce Department blacklist, along with the Trump Administration labeling Huawei a national security threat, Xu acknowledged that 2020 will continue to be difficult for the company to maintain its corporate growth strategy, which includes investments in cloud computing, 5G networks, smartphones and new technologies such as artificial intelligence.
"In 2020, we will continue to remain on the US Entity List," Xu says. "We won't grow as rapidly as we did in the first half of 2019, growth that continued throughout the year owing to sheer momentum in the market. It's going to be a difficult year for us."
Despite the U.S. ban, however, Bloomberg reported in November that the Commerce Department has started to approve licenses for U.S. firms to continue to work and do business with Huawei and supply the company with technologies such as microprocessors.
Financial Outlook
Despite the concerns and trade ban, Xu's message played up Huawei's successes over the past year, which include estimated sales revenue of more than 850 billion yuan ($122 billion), an 18 percent year-over year increase.
Those numbers, however, are lower than Huawei's original revenue projects, Xu notes.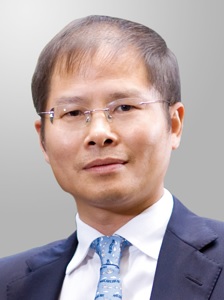 Eric Xu
In his message, Xu also notes that Huawei will continue to revamp and diversify its global supply chain, which will still include some U.S.-based suppliers, in order to increase its corporate growth as well improve security around its own intellectual property and customer data.
"We must increase supply chain diversity as this is essential to our supply security," Xu says.
This reworking and diversification of its global supply chain also includes a five-year, $2 billion investment in Huawei's own software development to give the company a competitive edge and make it less reliant on other developers.
5G Plans
One of the biggest initiatives for Huawei in 2020 will be building out newer 5G networks for its customers and governments, but this remains another area where the company is likely to continue to clash with the Trump Administration as well as other U.S. lawmakers concerned about national security issues.
"We need to actively drive the global development of 5G and seize opportunities in network deployment," Xu says.
Over the past year, the White House has convinced several of its closest allies, including Australia, New Zealand and Japan, to bar Huawei's telecommunications gear from at least part of their upcoming 5G rollouts (see: Huawei's Role in 5G Networks: A Matter of Trust).
For its part, Huawei has always denied accusations that the company is a security threat or that its telecom gear would be used a backdoor for the Chinese government to spy on customers or governments that use its technology.
The U.S. is also putting pressure on the U.K. government to ban Huawei from its 5G rollout, and Prime Minister Boris Johnson is expected to make a decision about the company in January, according to the BBC.
Huawei has had better success as of late in continental Europe, where Germany recently announced that it would allow the company to provide telecom gear for its 5G network, according to CNBC.
In October, the European Commission and the European Agency for Cybersecurity issued security assessment about 5G security and noted that no country should rely on one provider to build-out these next-generation networks, but stopped short of naming Huawei a direct security threat (see: Nation-State Hackers Greatest Threat to 5G Networks: Report).
FCC Steps In
While Huawei continues to offer its telecom equipment to customers in Europe, Asia and Africa, the U.S. continues to clamp down on the company and is now offering incentives for wireless carriers to remove its gear altogether.
In November, the Federal Communications Commission voted unanimously to ban telecommunications companies from using FCC funds to buy equipment from Huawei, as well as ZTE, since both pose a "national security threat." In addition, the FCC is offering carriers money to remove this equipment from existing networks (see: FCC Takes Steps Toward Squeezing Out Huawei, ZTE).
Earlier this month, Huawei filed an appeal with a U.S. federal court to overturn the FCC ban.