HSBC's BSA Violations Set Example
OCC's Message: 'It's Absolutely Critical to Be Fully Compliant'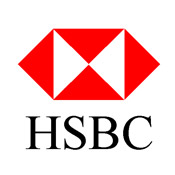 HSBC Bank North America (USA) says it's taking seriously the cease and desist order filed against it earlier this week by the Office of the Comptroller of the Currency.

The $186 billion institution says it has already launched ongoing efforts to address its non-compliance with certain requirements set forth by the Bank Secrecy Act. "We've taken a number of actions and we will continue to focus on improving," says Rob Sherman, HSBC North America's vice president of public affairs. "The key areas of action we are taking include staffing, systems and advisory services."

The OCC on Thursday announced that it had issued a cease and desist order against HSBC USA for violating the BSA. Regulators issued the order with the bank's parent company, HSBC North America Holdings Inc., to ensure compliance within the overall holding company's risk-management program. At the heart of the order is the OCC's finding that HSBC's BSA compliance program had deficiencies in the areas of suspicious-activity reporting, the monitoring of bulk-cash purchases and international funds transfers, customer due diligence relating to foreign affiliates and risk assessment.

Sam Ditzion, CEO of Boston-based Tremont Capital Group, a financial-services consultancy, says the OCC is sending a message that non-compliance with the BSA and other regulations is not going to be taken lightly. "The OCC's announcement sends a loud and clear message to all other institutions with domestic operations that it's absolutely critical to be fully compliant with all aspects of the Bank Secrecy Act and similar regulations that mitigate money-laundering risk," Ditzion says.
Cease and Desist: What It Means for HSBC
Kevin Sullivan, a former investigator with the New York State Police and director of the New York-based Anti-Money Laundering Training Academy, says the OCC's cease and desist order means HSBC is now mandated to address inefficiencies that financial regulators discovered within the bank's anti-money-laundering program. "This can have some dramatic economic effects on the bank in several ways," Sullivan says. "Reputation damage, the cost of making the repairs and bringing the program up to the satisfaction of the regulators, and any potential fines that could be levied against it."

Moving forward, the OCC's order requires HSBC USA to implement corrective actions and be subject to periodical reviews - reviews to be conducted by a Compliance Committee put in place by the bank's board of directors.

According to the OCC, HSBC's oversights resulted in violations of statutory and regulatory requirements. Between mid-2006 and mid-2009, the OCC found that HSBC did not monitor so-called bulk-cash transactions with its foreign affiliates - affiliates in which HSBC North America's parent, England-based HSBC Group, holds a majority interest. The bank also reportedly conducted bulk-cash wire transfers and purchases without due diligence, which limited the bank's assessment of customer risk and the identification of suspicious activity. Ultimately, because of those oversights and others, the bank was unable to "disposition its alerts appropriately or to comply fully with its obligation to report suspicious activity on time," the OCC found.
'We Are Accountable'
The order is not an unusual one, Sullivan says, but when news of a cease and desist order against a bank of HSBC's size is made public, it gets attention. "Some banks are victimized by their own size and popularity," he says. "You rarely hear of an action against a small bank in the national media. However, when HSBC, Wachovia or the Vatican Bank is subjected to some type of action, it tends to make headlines."

Sullivan is quick to note that the case is one every banking institution should take to heart. "Any good AML (anti-money laundering) compliance director should be reviewing these types of enforcement actions, and then take the time to analyze their own program to make sure that they are compliant and not making similar mistakes."

HSBC says it has been reviewing and improving its anti-money-laundering practices since August, when internal investigations were already underway. "Regulatory complexity is an interesting back-story, but doesn't change our view that we fell short of the expectations of our regulators, and we fell short of our own expectations," Sherman says. "We are accountable, and we take full ownership for putting things right, now, and keeping them right going forward."