Anti-Money Laundering (AML) , Blockchain & Cryptocurrency , Cybercrime
How Cybercriminals Are Converting Cryptocurrency to Cash
Report: Methods Make Payments Difficult to Track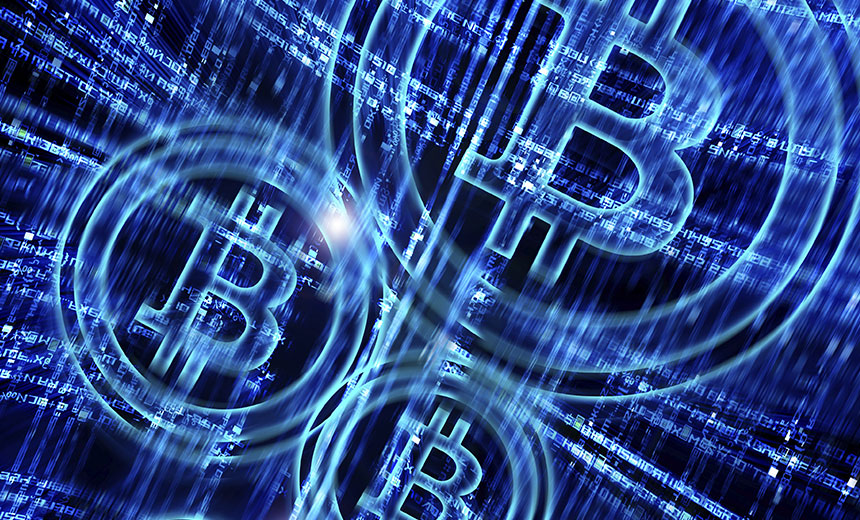 Cybercriminals are using increasingly sophisticated methods to turn illicitly gained cryptocurrency into cash, which raises new concerns about enforcing anti-money laundering laws, according to a report by blockchain analysis firm Chainalysis.
See Also: OnDemand | Understanding Human Behavior: Tackling Retail's ATO & Fraud Prevention Challenge
During 2019, analysts at Chainalysis traced $2.8 billion in bitcoin that criminal entities sent through cryptocurrency exchanges. They found that some exchanges known as "over-the-counter brokers" are being leveraged by cybercriminals to convert cryptocurrency that is paid out in ransomware and other attacks into cash for a fixed fee.
These brokers facilitate trade between individual buyers and sellers who don't want to transact on an open exchange, according to the report. And while most of these over-the-counter brokers are legitimate, there is a subgroup that the Chainalysis report calls the "Rogue 100," which help circumvent laws, including anti-money laundering and know your customer regulations that are designed to ensure that businesses can identify their clients.
The emergence of these types of rogue cryptocurrency exchanges, along with technical advances, have made tracking virtual currency used in cybercrime, as well as terrorist financing, more difficult for law enforcement, the Chainalysis report finds.
"What's especially worrying are the advancements in technical sophistication that have enabled successful terrorism financing campaigns using cryptocurrency," the report states.
Rogue Operators
The Chainalysis analysis does not name any of these rogue cryptocurrency brokers. But it notes that these exchanges control their own digital wallets and frequently exchange bitcoins and other virtual currencies among themselves to make tracing these transactions more difficult to trace.
Given the low barriers to entry in establishing an over-the-counter broker, some of the Rogue 100 brokers may actually be individuals operating through apps, while others could be long-established criminal networks, Chainalysis co-founder Jonathan Levin told Fortune in an interview.
In addition to these 100 brokers, the Chainalysis report found that two cryptocurrency exchange organizations, Binance and Huobi, are helping to convert illegally gotten bitcoins and other virtual currencies into cash. These two exchanges also appear to circumvent anti-money laundering and Know Your Customer rules, according to the report.
The study found that out of the Rogue 100 brokers, 70 have accounts on Huobi and received $194 million in bitcoin from criminal entities over the course of 2019. The report did not mention how many of the Rogue 100 accounts were on Binance.
In response to the Chainalysis report, Samuel Lim, the chief compliance officer of Binance, told Fortune that the company would continue to improve its proprietary know your customer and anti-money laundering technologies, as well as use third-party tools and partners to further strengthen the company's compliance standards.
A Huobi representative also denied wrongdoing.
"As an exchange that works closely with regulators and government agencies in every country we operate in, we practice a zero-tolerance policy when it comes to illicit activities," Ciara Sun, vice president of global markets at Huobi said in a statement provided to Bloomberg.
Growing Concerns
The use of cryptocurrencies to support cybercrime has begun to draw more scrutiny from U.S. federal agencies as well as Congress.
In October, Facebook CEO Mark Zuckerberg was questioned by a U.S. Congressional committee about the company's plans for a cryptocurrency called Libra. In the hearing, the committee raised concerns about privacy issues as well as potential use of the currency for money laundering or to finance deals for illegal drugs and weapons (see: Congress Grills Facebook's Zuckerberg on Cryptocurrency Plans)
In November, the U.S. Federal Reserve warned that the increasing use of cryptocurrencies known as "stablecoins," without proper safeguards and regulations, could pave the way for crime, including money laundering and terrorism financing (see: Federal Reserve Report Raises Concerns About 'Stablecoins')
The Chainalysis report urges law enforcement agents and regulators to become experts in crypto-based technology in order to start fighting money laundering in cryptocurrency. It also calls on exchanges to carry out more extensive due diligence on over-the-counter brokers and other nested services operating on their platforms.
Law enforcement can address such challenges by collaborating to trace funds and applying additional scrutiny to exchanges and cryptocurrency brokers, Levin told Fortune.
Terrorism Financing
Advancements in cryptocurrency have also enabled terrorist organizations to carry out sophisticated financing campaigns using cryptocurrency, Chainalysis noted in another section of its report.
The study analyzed two terrorism financing campaigns and compared them to determine how terrorist groups are improving their ability to attract donors online.
One campaign that Chainalysis studied, which took place between 2016 and 2018, was carried out by Ibn Taymiyya Media Center, the media wing of Mujahideen Shura Council in the Environs of Jerusalem, which has been designated as a foreign terrorist organization by the U.S. State Department, the report notes
A second campaign, which started early last year and is ongoing, was led by Izz ad-Din al-Qassam Brigades, the military wing of Hamas, as well as another unnamed terrorist organization.
While the Ibn Taymiyya Media Center campaign publicized a single bitcoin address for financing from its donors, the Izz ad-Din al-Qassam Brigades organization integrated a bitcoin wallet into its website. The Izz ad-Din al-Qassam Brigades' bitcoin wallet generated a unique bitcoin address for each donor to which they could send contributions, according to the report.
Cybercriminals used this feature to make it more difficult to identify addresses and track transactions in and out of those addresses, according to the report. Izz ad-Din al-Qassam Brigades even published a video on their website instructing people on how to donate anonymously.
The Izz ad-Din al-Qassam Brigades campaign that used unique bitcoin addresses raised more than $10,000, making it the most successful, according to the report. More than half of Izz ad-Din al-Qassam Brigades donations came from cryptocurrency exchanges, the study found.
"It's possible that in 2020 and beyond, more terrorist organizations will embrace cryptocurrency as a fundraising tool and push for further advancements that allow them to take in more funds and enhance their privacy," according to the report.