Cybercrime , Fraud Management & Cybercrime
US Supreme Court Curtails Identity Theft Prosecutions
High Court Unanimously Says ID Theft Cases Must Hinge on Actual ID Theft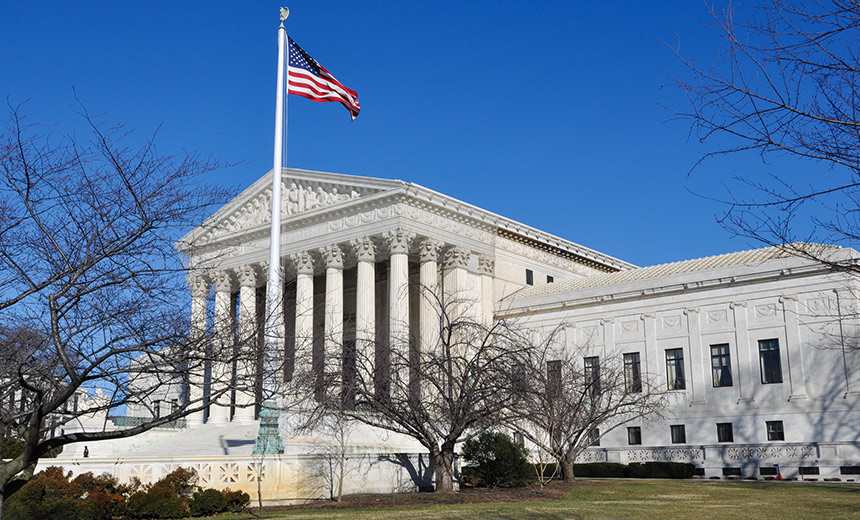 The Supreme Court on Thursday narrowed federal prosecutors' ability to bring identity theft charges in an opinion holding that misuse of another person's identification must be the crux of a criminal offense "rather than merely an ancillary feature of a billing method."
See Also: OnDemand | Generative AI: Myths, Realities and Practical Use Cases
The nine justices unanimously vacated a lower court's decision upholding federal prosecutors' application of the aggravated identity theft statute in the case of a Texas man convicted of overbilling Medicaid for mental health services provided by the Austin medical practice he co-owned.
In a ruling delivered by Justice Sonia Sotomayor and signed by seven of her colleagues, the high court said upholding broad application of identity theft charges in criminal cases is a path to sweeping prosecutions.
Under the Department of Justice's interpretation, "a lawyer who rounds up her hours from 2.9 to 3 and bills her client electronically has committed aggravated identity theft. The same is true of a waiter who serves flank steak but charges for filet mignon using an electronic payment method," Sotomayor wrote.
Justice Neil Gorsuch issued an opinion concurring with the majority.
The ruling stems from a case involving David Dubin, co-owner of Psychological A.R.T.S., who prosecutors charged in 2017 with overcharging Medicaid by approximately $300,000.
Dubin in 2019 received a one-year prison sentence for the inflated bills. He also received a two-year enhancement sentence for identity theft because he used patients' Medicaid identification number while submitting the exaggerated claims (see: Supreme Court Hears Healthcare Identity Theft Case).
Federal prosecutors obtained the conviction by pointing to federal statute language making it a felony to use "without lawful authority" another person's identity - and by saying that Dubin had acted outside the law by submitting a false claim in the patient's name.
A divided U.S. Court of Appeals for the 5th Circuit upheld the identity theft conviction.
"On this reading, the means of identification is at the crux of what makes the predicate offense criminal, rather than merely an ancillary feature of a payment method," Sotomayor wrote. That makes garden-variety overbilling a federal offense, she added.
Instead, prosecutors should limit application of the aggravated identity theft statute to cases where "the means of identification specifically must be used in a manner that is fraudulent or deceptive."
Dubin's crime was misrepresenting how and when services were provided to a patient, not who received the services, she added.
Gorsuch in his concurring opinion also painted a picture of potentially broad prosecutions for everyday peccadillos if the court had sided with the 5th Circuit. "Whoever among you is not an 'aggravated identity thief,' let him cast the first stone," Gorsuch wrote.