Heartland, MasterCard Settle
Issuers Face June 25 Deadline to Accept $41.4 Million Offer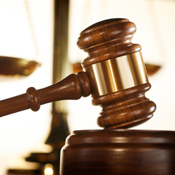 MasterCard and Heartland Payment Systems have settled on a $41.4 million payment to recover losses from the processor's card data breach that was made public in January 2009.

Heartland has now settled with all three major card brands, Visa ($60 million), American Express ($3.6 million) and MasterCard.

This proposed settlement resolves the claims from MasterCard and its issuers from the 2008 data breach. Under the agreement, alternative recovery offers totaling $41.4 million will be made to eligible MasterCard issuers with respect to losses incurred by them as a result of the criminal intrusion. MasterCard will recommend eligible MasterCard issuers accept the offer.

"We feel that this settlement represents an appropriate and fair resolution for our issuing financial institution customers and will enable them to avoid uncertainties and delays associated with potentially protracted litigation," says Wendy Murdock, chief franchise officer for MasterCard Worldwide in the press announcement.

Bob Carr, Heartland's chairman and chief executive officer, states in a release about the settlement: "We are pleased to have reached an equitable settlement agreement that helps issuers of MasterCard-branded cards obtain a recovery with respect to losses they may have incurred from the intrusion."

The settlement will be contingent upon financial institutions representing 80 percent of the claimed-on MasterCard accounts accepting their alternative recovery offers by June 25, 2010. The settlement also includes mutual releases between Heartland and its sponsoring bank acquirers on the one hand - and MasterCard and the accepting issuers on the other.

The settlement states that issuers who accept their alternative recovery offers must waive rights to any other recovery of alleged intrusion-related losses from Heartland and its sponsoring bank acquirers through litigation or other remedies and release MasterCard, Heartland and its sponsoring bank acquirers from all legal and financial responsibility related to the intrusion.

MasterCard says all eligible issuers will soon receive notification with full details of the settlement agreement and how to accept their alternative recovery offers before the offers expire.

A consumer-related class action suit against the payments processor was proposed to the judge and got preliminary approval in late April.