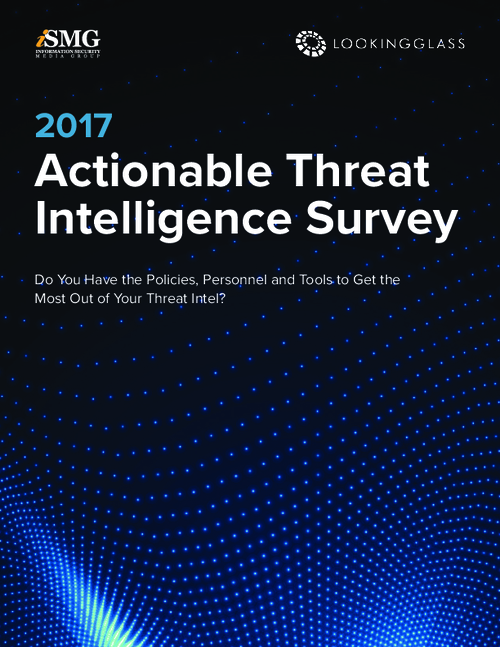 In today's shape-shifting threat landscape, every organization needs the same thing: Real-time, actionable threat intelligence. And there is no shortage of intelligence feeds from reputable third-party sources. But are there too many intelligence feeds for systems and analysts to process? How effectively is actionable threat intelligence being put into practice to improve organizations' abilities to detect and respond to cybersecurity incidents - including when addressing third-party risks?
These questions and more were answered by information security professionals in the 2017 Actionable Threat Intelligence Survey, sponsored by LookingGlass Cyber Solutions.
Download the full survey report which details:
The quantity, quality and accuracy of threat intelligence that organizations currently receive;
The tools and techniques that organizations are deploying to automate threat intelligence and put it into action;
Organizations top investment priorities to maximize actionable threat intelligence in 2018.