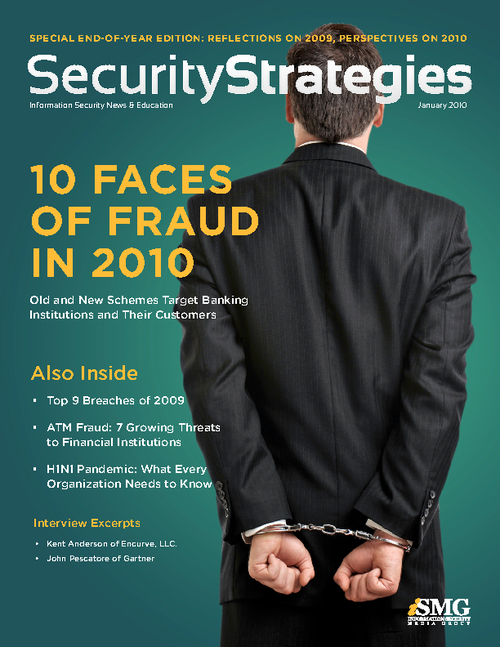 Ghosts of Crimes Past and Present Will Haunt the Future of Banking Institutions and Customers "The more things change, the more things stay the same." This old saying holds true when it comes to the different types of fraud hitting financial institutions. In 2009, institutions were hit from every angle with fraud schemes -- some were old, and some were new variations. Here is a roundup of the 10 predominant types of fraud that institutions and their customers can expect to see in 2010, according to industry experts.
In this issue:
Articles
Top 9 Breaches of 2009
ATM Fraud: 7 Growing Threats to Financial Institutions
H1N1 Pandemic: What Every Organization Needs to Know
Interview Excerpts:
Core Security Skills: What's Required in 2010?
Gartner's John Pescatore on 2010 Threats, Trends
Blogs:
Career Insights to Chew on
'Tis the Season: Add Security to Holiday Greetings
Interactive Charts:
Failed Banks and Credit Unions, 2009
2009 Data Breaches: An Interactive Timeline
Download Handbook