H1N1 Pandemic: Preparing for the Second Wave
Fall Flu Season May Put Business Continuity Plans to the Test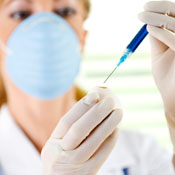 As the H1N1 virus sweeps through the southern hemisphere, U.S. financial institutions brace for the coming flu season and a possible second wave of the swine flu outbreak that hit all 50 states earlier this spring.

The big question from industry experts is: How well-prepared are institutions if the pandemic requires extreme measures?

"Unfortunately, it remains a question unanswered, because most institutions' plans are confidential and stay within the institution," says SunGard's Jim Grogan, Vice President, Consulting & Software, and a pandemic planning expert. "But just like so many aspects of plans in [business continuity planning], the validity of those plans is only known when they've been tested." State of the Pandemic

As the summer unfolds, U.S. banking industry leaders are eyeing the events unfolding in the southern hemisphere because of the sweeping infections in countries such as Argentina. Argentina's private-sector banks announced on July 8 they would join a special public-sector holiday scheduled to begin this past Friday as part of a nationwide effort to contain the spread of the A/H1N1 swine flu.

"The banks which are part of the Argentine Association of Banks...adhere to the administrative holiday for July 10," the association said in a statement. The Friday closing rolls on from the July 9 Independence Day holiday, and authorities say they think people will use the long weekend as an excuse to stay home and therefore help slow the spread of the virus as winter takes hold. The Central Bank in Argentina also closed on July 10. The death toll in Argentina from swine flu has reached 60, and there are a total of 2,485 confirmed cases. However, many believe the official numbers lag the actual rate of infection, and that the real numbers are much higher.

The State of Planning
With the World Health Organization (WHO) recently declaring a full blown pandemic level 6, "It adds that credibility to pandemic planning that wasn't there before," says Grogan. Planners within institutions who may have been saying to their senior management before that they needed additional resources or time challenges, but "The urgency is now here," he says.

Howard Sprow, President of the Securities Industry and Financial Markets Associations, (SIFMA), characterizes the response of financial services industry firms as "very strong," and their plans are still in force right now. There are some banks and brokerages that have clearly done a stellar job and have invested a rather large amount of money in planning for this, and their plans have worked quite well, he says.

On the SIFMA website there is a section explaining when institutions should trigger certain parts of their plans. "Otherwise, banks would be handing out masks and gloves way before they should," he says.

Sprow says that he sees many banks have already built supplemental triggers into their plans to be ready for a possible resurgence in the fall. SIFMA has a dedicated web page that lists the latest information on the pandemic response and news about its spread and related links that banks and institutions will find useful.

During the spring, financial institutions in the U.S. found there were a lot of unknowns in a pandemic -- "more than in a regular disaster scenario," Sprow notes. Institutions have to have in their plan the ability to adjust and change on the fly, he says.

In the area of customer support, there was no degradation of support, but there were areas such as Dallas and Ft. Worth, TX, where all public schools were closed for some time while institutions saw employees staying home to take care of children. In New York City, there were rolling closures, so there would be pockets of employees absent because they were home with their children while their school was closed.

"Through all of this, there was no negative impact on customer support, the firms responded well, but the event overall was not severe, and we didn't see a great deal of absences," Sprow says. This may be different should the flu virus mutate and return in the fall as a more virulent strain.

What Next?
What are institutions doing now that the pandemic level is at level 6? Sprow sees misrepresentation of what's actually happening here in the U.S. "Level 6 in itself connotes a worse problem than actually exists here in the U.S. now," he says. "So now many institutions are being cautious in how much of their pandemic plan they roll out., which is appropriate."

Sprow recommends that institutions assess needs and infections locally to know what the situation is before they begin implementing higher levels of their strategies. One of the other things the industry learned is that the speed of the flu virus spread didn't go as predicted. "We were thinking it would take at least two months to go around the globe, but in a matter of weeks it was spreading around the world," Sprow says. The flu virus is now in 104 countries, and despite some fairly draconian measures to stop its spread, it continues. "Things can change, so be ready to be fluid in your response," Sprow says.

Harry Rhulen, CEO of Firestorm, a business continuity planning and consultancy firm based in Denver, CO, says he's not optimistic about a mild strain returning in the fall. "There is no question that we are facing very significant issues when the U.S. flu season returns," he says. "The problem is, we live in a media-based society. We only believe and pay attention to what we see on CNN. Because the H1N1 is no longer front page news in the U.S., people believe it is gone."

The risks right now are huge, Rhulen notes. "The virus is mutating. It just showed its first resistance to Tamiflu this week. The H5N1 virus is still cooking as well. A nightmare scenario would be if the H5N1 and the H1N1 were to combine in the same human host."