Gemalto to Acquire SafeNet
$890 Million Deal to Close by Year's End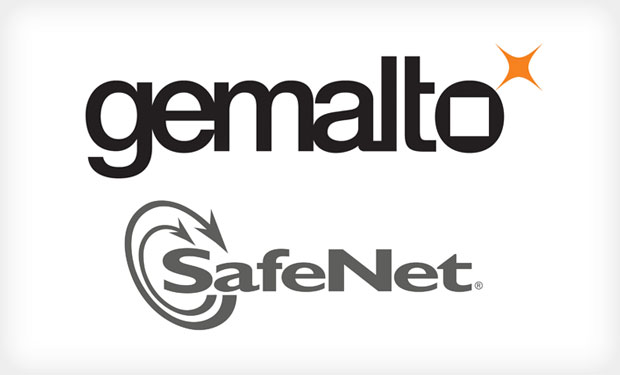 Gemalto plans to acquire SafeNet, a data and software protection provider, for $890 million. The deal is expected to close in the fourth quarter of 2014.
See Also: Live Webinar | Breaking Down Security Challenges so Your Day Doesn't Start at 3pm
Gemalto, which is based in Amsterdam, develops secure software and operating systems that it embeds in many kinds of devices, including SIM cards, banking cards, tokens, electronic passports and ID cards. Its platforms and services continuously monitor and manage these devices, checking identities and managing transactions. The company says its acquisition of SafeNet will reinforce its identity and access management business.
SafeNet, based in Belcamp, Md., provides a portfolio of data protection solutions, including advanced cryptographic key management systems, encryption technologies and authentication servers. "All of these will perfectly complement Gemalto's offering of embedded software and portable secure elements," according to a Gemalto statement.
SafeNet has 1,500 employees, including 550 cryptographic engineers, and serves more than 25,000 customers, both corporations and government agencies, in over 100 countries. In 2013, SafeNet recorded revenue of $337 million and profit from operations of $35 million. The company expects revenue of $370 million and profit from operations of $51 million for 2014.
Gemalto in 2013 had revenue of €2.4 billion ($3.2 billion). Gemalto closed its 2010-2013 development plan with €348 million ($466 million) in profit from operations. It has more than 12,000 employees operating out of 85 offices and 25 research and software development centers located in 44 countries.
"As Gemalto enters into its 2014-2017 multi-year development plan, the digital world enters a period in which proper control over sensitive information is paramount," the company says. "Nearly 400 million digital data records have been lost or stolen already in 2014, prompting a significant rise in global awareness regarding the effective protection of data."
Consolidation Activity
Gemalto's acquisition of SafeNet is the latest in a series of significant vendor consolidations so far this year.
In January, breach detection provider FireEye acquired incident response and remediation services company Mandiant for $1 billion in stock and cash.
Also in January, virtualization and cloud infrastructure provider VMware acquired AirWatch, an enterprise mobile management and security solutions company, for about $1.18 billion in cash and $365 million of installment payments and assumed unvested equity.
Advanced threat protection provider Bit9 announced in March that it had merged with Carbon Black, which sells an endpoint sensor designed to speed up incident response. Financial terms of the merger were not disclosed.
And network security company Palo Alto Networks announced in March that it would acquire the Israeli-based cybersecurity firm Cyvera for approximately $200 million.