Critical Infrastructure Security , Fraud Management & Cybercrime , Governance & Risk Management
Fortinet CEO Ken Xie: OT Business Will Be Bigger Than SD-WAN
Increased Interest From Fortinet's Manufacturing Customers Drives Rapid OT Growth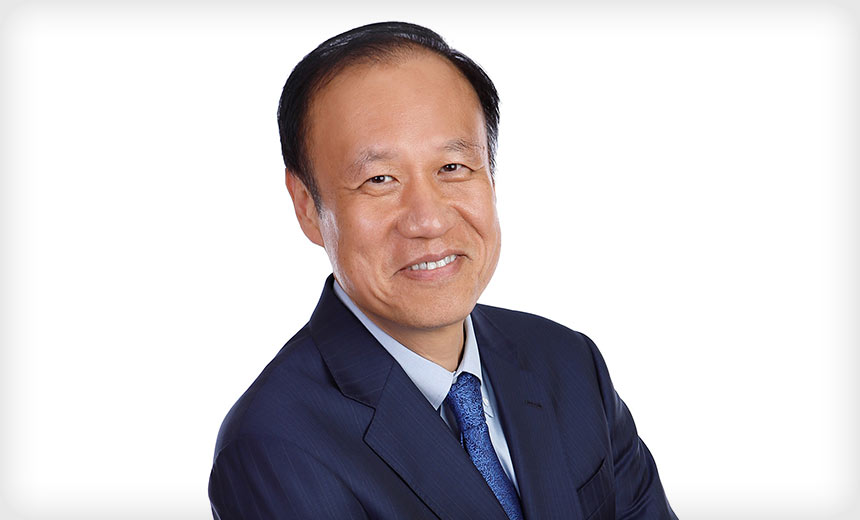 Fortinet's operational technology business will surpass its SD-WAN practice due to the elevated threat environment and increased interest from manufacturing customers, CEO Ken Xie says.
See Also: Live Webinar | Cyber Resilience: Recovering from a Ransomware Attack
The Sunnyvale, California-based platform security vendor's OT bookings grew 76% in the quarter ended March 30, outpacing both SD-WAN bookings growth of 54% and an overall bookings increase of 50%. Xie says OT now accounts for nearly 10% of Fortinet's business as ransomware attacks and nation-state threats against manufacturing facilities continue unabated.
"We definitely see OT as a bigger market going forward, probably bigger than SD-WAN," Xie tells investors Wednesday. "The growth is very, very strong. We do see a lot of potential, and we also have invested a lot in this area to meet the demand."
Despite its potential, Fortinet's OT practice today is considerably smaller than its SD-WAN business, which has been a company priority for years. SD-WAN accounted for 16% of Fortinet's total billings in the quarter ended Dec. 31 while OT accounted for just 8% of total billings over that same time period. Fortinet last summer had the second-largest SD-WAN market share in the world, trailing only Cisco.
Fortinet's OT success coincides with growing demand from manufacturers, which CFO Keith Jensen says is the one vertical that continues to stand out for the company. Jansen says the company has seen a 3- to 5-point shift in business from long-standing areas of strengths such as government and financial services to nontraditional verticals such as manufacturing, and that trend continued in the first quarter (see: Fortinet Threat Report: Sophistication, Speed, Diversity).
"The strength in manufacturing really speaks to the threat environment, ransomware, OT, and things of that nature," Jensen says. "Manufacturing is trying desperately to break into the top five of our verticals and it's getting closer and closer every quarter."
Fortinet's two largest verticals in the quarter ended Dec. 31 were government and financial services, which accounted for 16% and 14% of billings, respectively, during that time period.
Manufacturers have increasingly found themselves in the crosshairs of threat actors, with the vertical replacing financial services as the top-attacked industry in 2021, according to the IBM Security X-Force Threat Intelligence Index 2022. Of the attacks IBM X-Force remediated last year, 23.2% were against manufacturers.
Similarly, IBM Security found that 61% of OT compromises last year took place in the manufacturing industry. Ransomware accounted for 36% of attacks on OT-connected organizations and 23% of attacks on manufacturing organizations, according to IBM Security.
Landing More Large Enterprises
Fortinet has had success pushing upmarket in recent years, Jensen says, with high-end firewalls targeted at large enterprises accounting for 37.8% of sales in the most recent quarter, up from just 31.7% a year earlier. In its most recent quarter, Jensen says, Fortinet enjoyed Global 2000 bookings growth of 60% and large enterprises bookings growth of 65%, outpacing bookings growth for the company as a whole.
"There's an opportunity for us in large enterprises where we have sometimes not been viewed as the incumbent," Jensen says. "If you look at our progress over the years in the enterprise sector and particularly in the U.S. - which maybe has a little further to go - we're very, very pleased with that."
Just three or four years ago, a single Fortinet rep in the U.S. was responsible for 65 customer accounts, which Jensen says was not consistent with what larger enterprises expect. Fortinet made a commitment at the time to improve that ratio, and Jensen says the company today has one rep for every 13 or 14 accounts in the U.S.
"I don't think it's a coincidence that you're seeing the success in large enterprise or the large appliances given the level of investment that we've been able to make in that segment of the market," Jensen says.
Surging Product Demand Drives Sales Growth
| Fortinet | Q1 2022 | Q1 2021 | Change |
| --- | --- | --- | --- |
| Total Revenue | $954.8M | $710.3M | 34.4% |
| Service Revenue | $583.8M | $469.6M | 24.3% |
| Product Revenue | $371M | $240.7M | 54.1% |
| Americas Revenue | $382.6M | $290.9M | 31.5% |
| EMEA Revenue | $346M | $275.7M | 25.5% |
| APAC Revenue | $226.2M | $143.7M | 57.4% |
| Net Income | $138.4M | $107.2M | 29.1% |
| Earnings Per Share | $0.84 | $0.64 | 31.3% |
| Non-GAAP Net Income | $155.1M | $135.6M | 14.4% |
| Non-GAAP Earnings Per Share | $0.94 | $0.81 | 16% |
Source: Fortinet
Fortinet's revenue of $954.8 million in the quarter ended March 31 crushed Seeking Alpha's sales estimate of $886.45 million. And the company's non-GAAP earnings of $0.94 per share obliterated Seeking Alpha's non-GAAP estimate of $0.80 per share.
The company's stock is up $17.63 - 6.13% - to $305 per share in after-hours trading Wednesday. That's the highest Fortinet's stock has traded since April 28. The Americas accounted for 40.1% of Fortinet's revenue in the first quarter, while Europe, the Middle East and Africa, or EMEA, delivered 36.2% of revenue and Asia-Pacific, or APAC, was responsible for the remaining 23.7% of revenue.
For the quarter ending June 30, Fortinet expects non-GAAP net income of $1.05 to $1.10 per share on revenue of between $1.005 billion and $1.035 billion. Analysts had been expecting non-GAAP net income of $1.15 per share on sales of $1.01 billion.