Former Citi VP Sentenced
$22 Million Embezzlement Scheme Defrauded Bank, Customers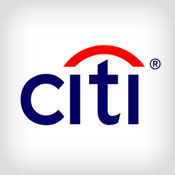 Gary Foster, the former vice president at Citigroup Inc.'s treasury finance department, has been sentenced to 97 months in prison for fraud related to his embezzlement of more than $22 million from Citigroup and its customers. (See Citi Case Exposes Insider Risks.)
See Also: LIVE Webinar | Stop, Drop (a Table) & Roll: An SQL Highlight Discussion
The sentence was handed down June 29 by a district court in New York.
According to the charges, between September 2003 and June 2011, Foster embezzled funds from various Citigroup accounts by transferring money to Citigroup's cash account and then wiring it to his personal bank account, which he held with another institution. Foster concealed his thefts with various false accounting entries, making the Citi cash account appear in balance and placing a fraudulent contract or deal number in the reference line of the wire transfer instructions to give the appearance that the transfers were actually in support of an existing Citigroup contract.
Foster is accused of using the embezzled funds to buy real estate and luxury automobiles, including a Ferrari and a Maserati.
The government restrained real estate purchased by Foster in Brooklyn, Manhattan and New Jersey, and seized numerous luxury automobiles and bank accounts that he controlled. In total, the value of the seized and restrained property is estimated to be approximately $14 million. Foster forfeited the property, pursuant to the terms of his guilty plea agreement.
A Strong Sentence
Kirk Nahra, a privacy attorney at Washington-based firm Wiley Rein LLP, says for a traditional embezzlement charge that does not involve identity theft (link), Foster's sentence is steep.
"That's real jail time," Nahra says. "People get less for some murders and other kinds of very bad crimes."
But Neal O'Farrell, a cybersecurity and ID theft expert, says the fact that the sheer amount of money involved in Foster's scheme should have pushed the court to hand down a tougher sentence.
"While it doesn't seem like any Citigroup customers were victims, I would have thought a harsher sentence might be more appropriate, given not only the amount stolen but the fact the thief was a trusted insider," O'Farrell says.
Citi declined to comment about the sentencing.