Cloud Security , Governance & Risk Management , IT Risk Management
Forcepoint, Deloitte and Cerberus Sentinel Make Acquisitions
Cybersecurity M&A Activity Continues at a Rapid Pace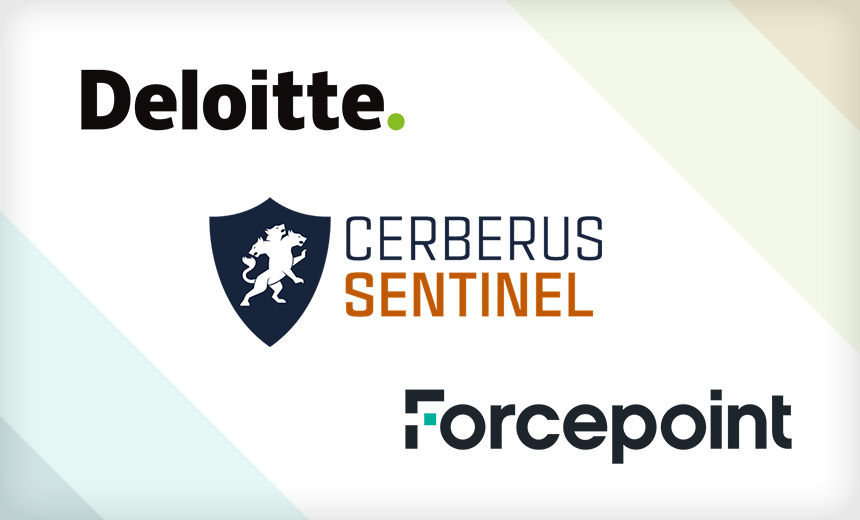 Three cybersecurity deals were announced Tuesday, with Forcepoint, Deloitte and Cerberus Sentinel all making acquisitions.
See Also: Live Webinar | Cyber Resilience: Recovering from a Ransomware Attack
Forcepoint has signed a definitive agreement to acquire the U.K.-based security firm Deep Secure for an undisclosed amount of money.
Deloitte announced its third acquisition of 2021, acquiring the assets of Baltimore-based Terbium Labs for an undisclosed price.
Meanwhile, Cerberus Sentinel has acquired managed security service provider Ground Control IT; financial terms were not disclosed.
Frank Dickson, program vice president for IDC, says these three deals differ from many of the other recent acquisition activity in the cybersecurity sector that has been motivated by realizing short-term value for investors, looking to unlock unrealized gain and offer little value to the customer.
"These acquisitions are fundamentally different, looking to enhance focus and better service customer needs," he says. "The acquirers are looking to address a need in their offerings while looking to accelerate on the product innovations that drive customer value. The end game is to deliver value and benefit to customers; these acquisitions fit that goal."
Forcepoint and Deep Secure
Forcepoint says the acquisition of Deep Secure will enable the company to extend its Cross Domain Solutions portfolio capabilities. Deep Secure's platform is designed to enable secure sharing of mission and operational data between security levels across the government and critical infrastructure.
Deep Secure's Threat Removal Platform and hardware security will be integrated into Forcepoint's Cross Domain Solutions portfolio, says Sean Berg, president of global governments and critical infrastructure at Forcepoint.
Forcepoint will integrate Deep Secure's team into Forcepoint's workforce when the deal closes, most likely in August, the company says.
In May, Forcepoint announced the purchase of the browser security company Cyberinc (see: Accenture, Forcepoint, Others Make Acquisitions).
Deloitte and Terbium Labs
Deloitte continues to build its cybersecurity capabilities by finalizing a deal to acquire Terbium Labs, which follows its purchases earlier this year of threat hunting provider Root9B, also known as R9B, and cloud security posture management provider CloudQuest.
Deloitte plans to add the digital risk protection firm Terbium Labs to its cyber practice in its Detect & Respond suite.
"As regulations change and new capabilities become available, we're strategically investing to offer advanced approaches to monitor digital assets privately and securely and to reduce time from event to remediation," says Deborah Golden, cyber and strategic risk leader for Deloitte Risk and Financial Advisory.
Cerberus Sentinel and Ground Control IT
Cerberus Sentinel, a cybersecurity consulting and managed services firm based in Scottsdale, Arizona, has acquired the MSSP Ground Control IT.
Ground Control IT President Ryan Greyslak will take on the role of vice president of managed services for Cerberus Sentinel. Ground Control's team will remain in the Phoenix area and operate out of Cerberus Sentinel's headquarters.