Florida Bank Reports Network Breach
TotalBank Notifying 72,500 Customers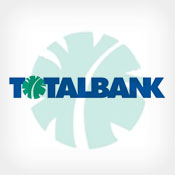 TotalBank, a subsidiary of Banco Popular that has 21 locations in South Florida, is notifying 72,500 customers that their account information was potentially exposed after an unauthorized third party gained access to the bank's computer network.
See Also: Live Webinar | Navigating the Difficulties of Patching OT
The bank says in a statement that it initiated an investigation with the help of data forensics experts who reviewed the systems and protocols put in place by the financial institution. The forensics experts discovered that unauthorized individuals may have obtained access to customer names, addresses, account numbers, account balances and personal identification numbers, such as Social Security numbers and driver's license numbers, the bank reports.
"This information does not include passwords or the type of information that would allow access to our customer bank accounts, which remain secure," the bank notes.
The bank is offering those potentially affected by the breach a year's worth of free credit monitoring and identity protection services.
"We have also reinforced security protections and firewalls, enhanced threat detection and monitoring and shut down access to any compromised systems," the bank says.
TotalBank is continuing to work with law enforcement agencies on the investigation.
The bank declined to offer more details about the breach.