Card Not Present Fraud , Governance & Risk Management
Fed's Payments Overhaul on Fast Track
Central Bank Says It Could Play a More Hands-On Role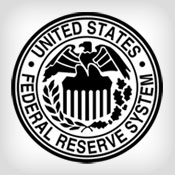 The Federal Reserve, which just two weeks ago announced a plan for faster and more secure payments, now says it's prepared to play a more hands-on role if private sector progress with the rollout lags (see Fed Reveals Plan for Faster Payments).
See Also: Webinar | Prevent, Detect & Restore: Data Security Backup Systems Made Easy
During a webinar Feb. 10, Dave Sapenaro, first vice president of the Federal Reserve Bank of St. Louis - who's taking a lead role in carrying out the Fed's plans - said the central bank is willing to expand its operational oversight if necessary.
"Our historical focus has been on the interbank piece; but this initiative for faster payments is broader," Sapenaro said. "We are playing more of a leadership role than we have in the past, and we are working more to address end-to-end security issues, which is different for us, too."
In fact, Sapenaro said the Fed is so committed to moving forward with its initiatives for faster, more secure payments that it wants to see action within the next three to four years - an accelerated timeframe from the 10-year plan the Fed first described in late 2013.
The Fed's five desired outcomes, which are outlined in the 58-page "Strategies for Improving the U.S. Payment System" report it released Jan. 26, have not changed since 2013. But its sense of urgency has.
"Over the last 24 months, we have been looking at how we can improve security, speed and efficiency," Sapenaro says. "There are many security challenges, because of more sophisticated threats and more options for users to make payments. Security is going to continue to be a very important issue for the payments system. So it's no accident that our first two desired outcomes are speed and security."
Additionally, the growing need for payments interoperability, both domestically and across borders, has created the need for more rapid change, says Sean Rodriguez, senior vice president of the Federal Reserve Bank of Chicago.
"End-to-end payments efficiency is an objective," Rodriguez pointed out during the Feb. 10 call. "And for domestic and international payments, the ISO 20022 standard is definitely something we are pushing and are doing some work on."
ISO 20022 is a universal financial messaging scheme, formerly known as UNIFI, that defines communications for processing financial transactions domestically and across international infrastructures.
"Most countries outside the U.S. have implemented this standard for payments, or they at least have a roadmap to do so," he says. "We think we need to do this in the U.S., from a long-term payments perspective, to ensure that we do not fall behind. We've found that many in U.S. payments are well-versed in this topic, and many are not. So we need to do some education and then start to explore the possibilities and opportunities with and for cross-border and domestic payments."
Al Pascual, director of fraud and security at Javelin Strategy & Research, says building a reliable and secure payment system is central to the Fed's goals, and it's becoming evident that the central bank is ready to move forward with a faster payments option more quickly than initially thought. "The implications for AML [anti-money laundering], fraud management and security could be extreme, to say the least," he says. "And while the status quo is not without its issues, given the threat of disintermediation, I'm not surprised that they are exploring options that were unthinkable only a couple of years ago."
Security and Standards
The implementation of ISO 20022, as well as how the payments landscape will address security concerns, such as real-time payments verification and user authentication, will be reviewed by two payments task forces the Fed will soon assemble, Rodriguez said.
More information about the task forces will be posted soon on the Fed's payments improvements website.
"These two task forces, the Faster Payments Task Force and the Payments Security Task Force, will help us better understand what impact ... the Fed can have in some of these areas, and determine what the next steps should be," Rodriguez said.
Both task forces will decide how the Fed proceeds with everything from standards for tokenization to defining how the central bank might play a more hands-on role, Sapenaro and Rodriguez said.
"We need standardization to support tokenization, and the Payments Security Task Force will do some of this work," Sapenaro said. "We'd like them to develop recommendations."
These task forces also will address concerns about how real-time payments should be verified - a growing concern for the industry, Sapenaro noted.
"We have to ensure that security in payments is a concern," he said. "Other countries that have implemented faster payments have incorporated things like strong authentication, real-time monitoring, transactional dollar limits, credit-only payments and interbank settlement throughout the day, as opposed to just at the end of the day. Those are all things we want both task forces to look at."
And Rodriquez said both task forces also will help determine the next step the Fed should take to ensure that faster and more secure payments become a reality by 2016.
"We want things to move quickly," he said. "For faster payments, we want to complete that work by 2016. In our country we have a very complex ecosystem, with a lot of financial institutions, payments providers and networks.
But getting leading payments providers and players to move forward and collaborate, without mandates or regulation, will be challenging, Rodriguez acknowledged. "It's not going to be easy, but in the last year, there has been a key change in payments in the U.S. Today we accept that we need faster payments, and that's new. We are no longer questioning whether we need faster payments; today we asking what we need to do to get there."