Feds Charge 301 Individuals in $900 Million Healthcare Fraud 'Sweep'
Doctors, Nurses Among Those Arrested in Largest Joint HHS, DOJ 'Takedown' to Date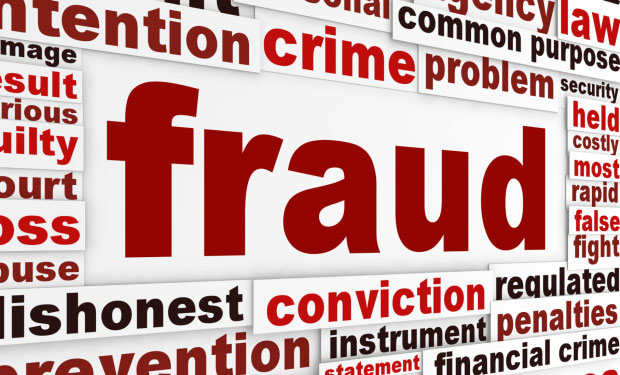 In what's being dubbed as the largest healthcare fraud takedown to date, federal authorities have charged 301 individuals for $900 million in false Medicare and Medicaid billings.
See Also: 57 Tips to Secure Your Organization
Departments of Justice and of Health and Human Services officials announced June 22 an unprecedented nationwide sweep led by the Medicare Fraud Strike Force that resulted in criminal and civil charges being filed. Those charged include 61 physicians, nurses and other licensed medical professionals.
"As this takedown should make clear, healthcare fraud is not an abstract violation or benign offense; it is a serious crime," U.S. Attorney General Loretta Lynch says in a statement.
The latest fraud bust sends an important signal to all healthcare professionals. "The scope of the takedown is significant as well as the apparent focus on individual providers," says healthcare regulatory attorney Robert Homchick of the law firm Davis Wright Tremaine. "This government enforcement action appears to be attempting to hold individuals - not just corporations - accountable under the fraud and abuse laws."
Big Problem
While these arrests are important in the fight against Medicare fraud, the takedown represents only a dent in cracking the bigger, ongoing problems involving healthcare billing crimes.
"Medicare/Medicaid fraud has been a big issue for a long time, and while the government keeps going after it - and generally is pretty good at it - it never goes away," says healthcare attorney Kirk Nahra of the law firm Wiley Rein LLP.
"There is always lots to investigate and always tensions between paying claims and paying them quickly - where there is pressure to do so by government regulations and insurance regulation - while at the same time also doing a good job of policing fraud," Nahra says. "So, [there are] lots of challenges, with the 'bad guys' being able to act faster and more creatively on a general basis."
Fraud Conspiracies
Those arrested are charged with a variety of criminal and civil healthcare fraud-related crimes, including conspiracy to commit healthcare fraud, violations of the anti-kickback statutes, money laundering and aggravated identity theft. The charges are based on an assortment of alleged fraud schemes involving various medical treatments and services, including home healthcare, psychotherapy, physical and occupational therapy, durable medical equipment and prescription drugs.
Authorities charged more than 60 of the defendants with fraud related to the Medicare prescription drug benefit program, known as Part D, which is the fastest-growing component of the Medicare program overall.
Fraud Schemes Busted
Among individuals charged in the Medicare fraud takedown are:
115 individuals from Florida involved in a variety of fraud schemes, including more than $230 million in false billings for home healthcare, mental health services and prescription drugs;
35 individuals charged in Texas for alleged healthcare fraud totaling more than $193 million and involving schemes that include the submission of false billing for medically unnecessary home health services;
22 defendants in California charged for their roles in schemes to defraud Medicare of some $162 million for incidents that include medically unnecessary procedures;
19 individuals in Michigan charged for their alleged roles in fraud, kickback, money laundering and drug distribution schemes, which involved $114 million in false claims for services that were medically unnecessary or never rendered;
Six people in Illinois charged in cases related to three different schemes, involving bribery and false and fraudulent claims for home health services and disability benefits;
10 individuals in New York charged in six different cases, including five individuals who were charged for their roles in a scheme that involved over $86 million in physical and occupational therapy claims to Medicare and Medicaid.
In addition to the federal Strike Force, authorities said related enforcement actions also include cases brought by 26 U.S. Attorney's Offices, including the unsealing of search warrants in other investigations being conducted by North Carolina, Georgia, Texas, West Virginia, Louisiana, Minnesota, Alabama and Washington, D.C.
Lessons Learned
Some experts say there are also measures that healthcare entities and private insurers can take in the effort to fight healthcare fraud.
"Proven processes conducted by internal and external teams can occasionally catch a greedy fraudster," says Mark Dill, principal consultant at consulting firm tw-Security. "In a larger organization, fraud detection tools are often needed to automate otherwise labor-intensive processes," he says. "Leading tools in this space seem to have a good track record, across multiple sectors including healthcare."
However, an organization is not likely to detect fraud if they are not looking, he notes. "Organizations need to consider which material business/clinical processes are worth - from a financial perspective - monitoring and auditing, given their limited resources. Good processes and tools are important, but keep in mind, an alert workforce with a 'see something, say something' awareness level/culture can often detect as many anomalies as those established processes and tools."
Healthcare entities and private insurers can also potentially learn from the federal takedown, Dill adds.
"Fraudsters tend to repeat behavior patterns - physical and digital - that either match patterns that are known or they are new and are designed to evade common detection ... DOJ and HHS should incorporate their findings into their processes and tools to better prevent and detect this type of fraud in the future," he says. "As details become public, healthcare entities can incorporate these same tactics and tools into their own practices. If HHS is using commercial tools, the vendors may incorporate the detection patterns into their core toolsets so that all customers can benefit from this investigation."
Previous Busts
Federal authorities last year announced the arrest of 243 people on fraud charges totaling $712 million, a previous record for the Medicare Fraud Strike Force (see 243 Charged in Medicare Fraud Schemes).
Among other large Medicare busts was the May 2014 arrest of 90 individuals in six states who were allegedly tied to Medicare fraud schemes responsible for $260 million worth of false billings (see 90 Charged in Medicare Fraud Schemes). In October 2012, federal authorities announced a Medicare fraud crackdown that involved charges against 91 individuals in fraud schemes allegedly involving $492 million in false billing (see 91 Charged With Medicare Fraud).
Coordinated Probe
The Medicare Fraud Strike Force - a multi-agency team of federal, state and local investigators and prosecutors, which was launched in 2007 to combat Medicare fraud through the use of Medicare data analysis techniques - coordinated the investigation. The Strike Force, which operates in nine locations, has to date charged more than 2,900 individuals who collectively have falsely billed the Medicare program for over $8.9 billion, federal authorities said.
In addition to federal law enforcement's involvement, 23 state Medicaid Fraud Control Units also participated in the recent bust. Besides individuals being charged in the bust, HHS's Centers for Medicare and Medicaid Services says it is also suspending payment to a number of providers using its suspension authority provided in the Affordable Care Act.