FBI: Mortgage Fraud is Growing
Bureau Reports 47% Increase in Caseload, $813 Million in Fraud Losses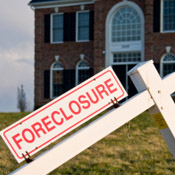 The Federal Bureau of Investigation (FBI) released a comprehensive new report (Federal Bureau of Investigation Releases 2007 Mortgage Fraud Report)on mortgage fraud that doesn't paint a pretty picture of what's happening in the housing market.

The facts stare out from the page - mortgage fraud is on the rise. The agency has no central way to track the total extent of mortgage fraud, but notes that it received more than 46,700 Suspicious Activity Reports related to mortgage fraud in 2007, up from 35,600 in 2006 and only 6,900 in 2003. The FBI report shows that the law enforcement agency's case load has increased as well. By the end of fiscal year 2007 the agency was handling more than 1200 mortgage fraud investigations, a 47 percent increase over 2006 and a 176 percent increase from 2003 investigations.

With the downward trend in the housing market forecast by the Mortgage Bankers Association, the report notes there is even more reasons for "shady real estate industry insiders" to seek criminal ways to make money and predict a growth in opportunities for scam artists to prey on homeowners facing foreclosure. Mortgage fraud SARs for 2007 that indicated dollar losses totaled 7 percent of the total mortgage fraud SARs reported. The losses reported were more than $813 million, a "significant statistic" the report notes, as it "hints to the total amount of financial institution and industry entity losses not subject to SAR filing."

It's the Economy ...

When large numbers of homeowners are facing foreclosure, this is where the problems are exacerbated, says Rob Rowe, Senior Regulatory Counsel at the Independent Community Banking Association. "That is when these fraudsters come in with all types of rescue schemes, they swoop in and offer the homeowners a way out," Rowe says.

Rowe says institutions should be mindful of this and keep an eye out for such schemes happening in their area. "It is really heart wrenching. The sad thing is they're hitting people when they are the most vulnerable," he notes. (See related story: Mortgage Fraud: a Growing Threat Article)

The report also echoes what was found in the earlier Financial Crimes Enforcement Network (FinCEN) report issued earlier this year. (SEE RELATED: FinCEN Releases Updated Mortgage Fraud Report Reg) "The FinCEN study identified that a majority of the fraudulent activity had been caught prior to funding," says Sepidah Behram, Senior Compliance Counsel at the American Bankers Association. This shows the high degree of expertise and knowledge that financial institutions have in identifying and preventing fraudulent activity. "The increase in the SAR filing represents more diligent monitoring processes being implemented as well as an increase by consumers in the usage of the products," Behram says.

The FBI Mortgage Fraud report also indicates that the subprime lending crisis is directly and indirectly contributing to the increase in mortgage fraud. The report states that subprime loans represent more than 13 percent of all outstanding loans, double from just five years before. These high-risk, high-interest loans, primarily offered to consumers with poor or limited credit histories, contributed to the 2.2 million foreclosures filed in 2007, up a whopping 75 percent from the previous year.

The Ascent of Fraud

Where did this trail of mortgage fraud problems start? ICBA's Rowe points to lending standards that became more and more lax "and that's putting it mildly," he says when home prices were rising. "As all kinds of standards went out the window, the fraudsters found it increasingly easy to take advantage of it, and they did," he explains.

Debra Geister, director of fraud prevention and compliance solutions at LexisNexis' Risk and Information Analytics Group, sees mortgage fraud linked directly to the practices within the mortgage industry. "Unfortunately, this house of cards has been wobbling for a long time." The reality is that some of the mortgage industry practices that became standard over the past 10 years are now causing major instability in the housing market, she notes.

Poor practices, Geister points to, include "Qualifying consumers for loans that were over their financial reach, adjustable interest rates and over-encumbered properties and major misrepresentations have led us to this. I think there were lots of contributing factors to this situation. It is unfortunate, but it is a major force in financial institutions and stock market conditions," she says.

A predictive notation from 2004 is a statement made by Chris Swecker, FBI Assistant Director to the House Financial Services Subcommittee on House and Community Opportunity. His quote sums it up well, says Geister. "The potential impact of mortgage fraud on financial institutions and the stock market is clear. If fraudulent practices become systemic within the mortgage industry and mortgage fraud is allowed to become unrestrained, it will ultimately place financial institutions at risk and have adverse effects on the stock market." Geister sees this is now an unfortunate reality.

The FBI report shows 10 "hotspots" nationwide for mortgage fraud in 2007. These were collected from multiple public and private sources. They are Florida, Georgia, Michigan, California, Illinois, Ohio, Texas, New York, Colorado and Minnesota. The report shows that the north-central region had the lion's share of mortgage fraud, followed by the west and southeast.

Look for Signs

What should financial institutions be on the lookout for when spotting mortgage fraud? According to the report - just about everything. Scams run from "builder-bailouts" where developers unload excess inventory via financial tricks to foreclosure rescue frauds that scheme to get homeowners to sign over the deed to their homes. Seller-assistance scams using fake appraisals to sell the homes to identity theft leading to home equity credit lines being opened and drained are also being found in mortgage fraud investigations.

The FBI's Chicago office began noticing a trend several years ago of increasing mortgage fraud; and one of the reasons the FBI has been so sensitive to this type of fraud is the possibility that this has been tied back into terrorist financing, says one unnamed industry pundit. ICBA's Rowe sees that most of the mortgage fraud that is occurring is happening outside of the banking industry outside of depository institutions, in the mortgage brokers or real estate agencies abetting the fraudsters. "Where it is cropping up is in loans that were not originated in the institutions," he concludes.

The Financial Crimes Enforcement Network (FinCEN) says it will continue to provide SAR data to law enforcement. "We continue to work very closely with the FBI and our studies of the mortgage fraud issue complement and support each other. As an agency, we're pleased to see the maximum use being made of SAR data," says Steve Hudak, FinCEN's spokesperson. (See related: SAR Activity Review -- Trends, Tips and Issues Reg).