Cybercrime , Cyberwarfare / Nation-State Attacks , Fraud Management & Cybercrime
FBI Agents Say Shutdown Is Damaging Cyber Investigations
Funding Holdups for Subpoenas and Confidential Sources Are Interrupting Probes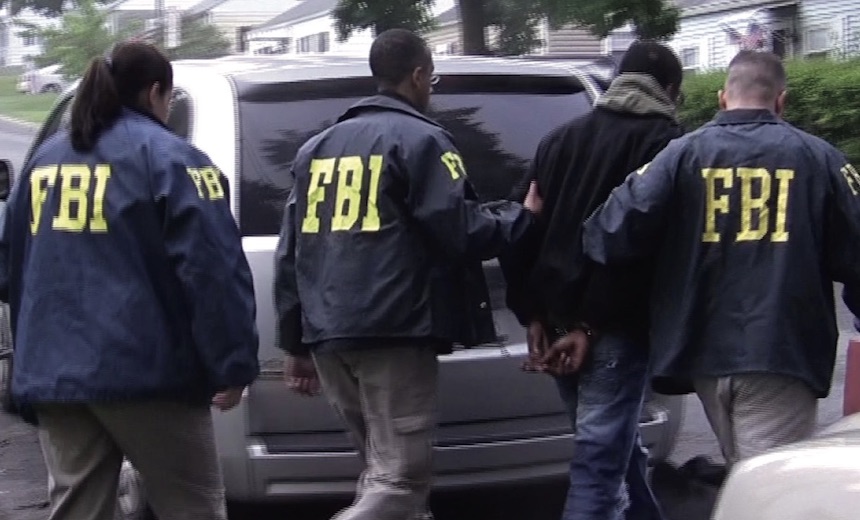 FBI agents say the government shutdown is impeding their investigations, including cybersecurity probes, with the lack of funding compromising their ability to pay confidential informants and leading to legal processing delays.
See Also: OnDemand | Understanding Human Behavior: Tackling Retail's ATO & Fraud Prevention Challenge
The FBI Agents Association, composed of current and former FBI agents, on Tuesday issued a report titled "Voice From The Field." In it, more than four dozen special agents across the country anonymously describe how the government shutdown has affected investigations and their personal lives. They also contend the shutdown is posing a clear and present risk to national security.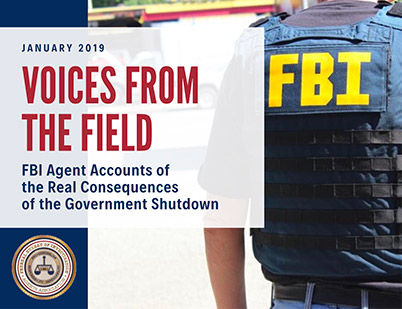 "I have two sources that support our national security cyber mission that no longer have funding," according to an FBI agent quoted anonymously in a new FBI Agents Association report.
Special agents have continued to work without pay because they are deemed essential. They were last due to be paid on Jan. 11. The FBIAA warned the prolonged shutdown is affecting agents' financial security, which could then translate into on-the-job problems.
"Missing payments on debts could create delays in securing or renewing security clearances, and could even disqualify agents from continuing to serve in some cases," the FBIAA says.
Many agents live paycheck-to-paycheck, which makes it especially hard on those who live in high-cost areas, says E.J. Hilbert, a former agent and founder of Los Angeles-based ECK Cyber Consulting, which focuses on cybersecurity and privacy.
"Agents join because they believe in the rule of law and protecting the U.S.," Hilbert says. "The average age of new FBI agents is 30, which means many have the option of high-paying jobs but instead they choose to take less in large part because of the nature of the work and the security of a government job, both of which are being impacted with the shutdown."
Cybersecurity experts have warned that adversaries may see the government shutdown as an opportunity to strike. Although critical monitoring agencies are continuing their work, an extended shutdown will have a longer affect on readiness, they say (see: Government Shutdown: Experts Fear Deep Cybersecurity Impact).
As financial pressure mounts on government employees, a solution to the shutdown remains elusive. President Donald Trump wants Congress to include $5.7 billion in a spending bill to fund a wall on the Mexican border. In the latest development, House Democrats on Wednesday said they will consider allocating money for border security as long as the money isn't used for a wall, The New York Times reported. Instead, Democrats say the money could be used for drones, fortified ports of entry and other security measures.
Agents Have No Funds for Tipsters
In the FBIAA report, two agents addressed how the shutdown, which began on Dec. 22, 2018, and affects some 800,000 federal workers, is impacting cybersecurity. One agent, identified as working in the northeast region, says there are no funds to pay informants.
"In my situation, I have two sources that support our national security cyber mission that no longer have funding," the agent says. "They are critical sources providing tripwires and intelligence that protect the United States against our foreign adversaries. The loss in productivity and pertinent intelligence is immeasurable."
In another comment, an agent in the northeast region says that "investigations are delayed and my family goes without pay."
"[We] are unable to schedule a case collaboration meeting with another government agency while the shutdown continues," the agent says. "These delays slow down our work to combat criminal activity on the [internet] and protect the American people."
Subpoena Delays
The FBI's cybersecurity work depends on agents being able to obtain warrants and subpoenas, at least some of which are time-sensitive.
During the government shutdown, the federal court system is still handling criminal cases, but civil litigation that is considered not critical to life or property has been postponed, according to the Justice Department's contingency plan. About 16 percent of the DOJ's approximately 113,000 employees are furloughed.
"I've been an agent for more than four years and have a degree in computer science and work computer intrusions. Putting up with lower pay than the private sector only makes sense when you actually get paid."
—FBI agent (anonymous)
Agents describe in broad terms how that has affected legal machinery. For example, one agent reports that a U.S. attorney's office said there was no money to pay for grand jury subpoenas.
"As a result, only 'emergency' subpoenas are being issued, and any 'non-emergency' subpoenas will not be processed until after the shutdown," the agent says. "This is causing affected investigations to be put on hold until the shutdown ends."
That is because, as another agent commented, legal assistants for U.S. attorney's offices have been furloughed. "Depending on how long the shutdown lasts, it could be several weeks before my subpoena is issued," the agent says.
Private Sector Paychecks Beckon
It's common for FBI agents to move on to private cybersecurity companies after their government service ends.
A move to the private sector can mean significant pay rises, based on agents' particular skills and expertise, and the demand for fresh cybersecurity talent appears insatiable. Market researcher Gartner in August 2018 predicted that the worldwide market for cybersecurity services will grow nearly 9 percent this year to $124 billion.
Any increased employee churn would inevitably hurt the FBI, with one agent saying in the FBIAA report that the bureau has to invest substantial time in training new agents.
"I can't imagine attracting new, qualified applicants to the FBI as a result of this shutdown," an agent in the northeast says. "Those folks will go elsewhere too, and we will get stuck with subpar applicants."
For some FBI agents, a move to private industry may come sooner than later.
"I've been an agent for more than four years and have a degree in computer science and work computer intrusions," says another agent in the Washington, D.C., region. "Putting up with lower pay than the private sector only makes sense when you actually get paid."