Fraud Management & Cybercrime , Governance & Risk Management , Next-Generation Technologies & Secure Development
Europol Targets Extremists Online
But Experts Question Usefulness of Social Media Blocks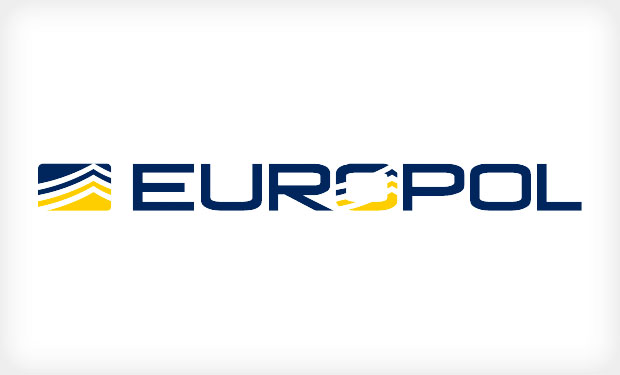 Europol, the European Union's law enforcement agency, says it plans to disrupt the use of social media to broadcast "terrorist and extremist propaganda" that is designed to recruit new fighters, as well as so-called "jihadist brides" lured by the promise of a "pure" cultural and religious Islamist society. But security experts have questioned whether such moves will have an effect on recruitment or represent the best use of law enforcement resources.
See Also: Live Webinar | Generative AI: Myths, Realities and Practical Use Cases
A new Europol group set to launch July 1 aims to remove propaganda within two hours of it being posted, as well as to "identify the ringleaders online" behind the estimated 50,000 such social media accounts currently believed to exist, Europol's director Rob Wainwright told the Guardian.
The Europol unit will attempt to monitor and block social media accounts being used to recruit people to the Islamic State terrorist group, known as ISIS, Wainwright said, in part by helping authorities identify and track the account operators. "Who is it [that is] reaching out to young people, in particular, by social media, to get them to come, in the first place?" he asks. To date, answering that question has been "very difficult because of the dynamic nature of social media."
Europol said that multiple social network providers had agreed to assist with the new program, but declined to name them, the Guardian reported.
Estimate: 46,000 ISIS Twitter Accounts
Experts say it's not clear how many Twitter accounts have ties to ISIS. In March, researchers at the Brookings Institution Center for Middle East Policy in Washington estimated that 46,000 Twitter accounts were being used by ISIS supporters, although it said the number might be as high as 90,000. The center said the majority of those accounts were operated by people based in the "Islamic State," Syria, Iraq and Saudi Arabia.
Brookings fellow Aaron Zelin, an expert on jihadist groups, says that social media communications are often retweeted by ISIS supporters, rather than social media being used as a direct recruitment tool. "Recruitment is not overt on Twitter," he told the BBC. "Most of that happens on applications like Kik, WhatsApp and Skype, which are peer-to-peer. What they are doing publicly on Twitter is to draw people in."
Charlie Hebdo Response
Officials say the new Europol move is part of their response to the January Charlie Hebdo massacre in Paris (see Surveillance Demands Follow Paris Massacre). "The threat ... that we face is a common one, shared by many of your countries. And if we are to defeat it, we need to work together," British Home Secretary Theresa May said in a speech last week at the Metropolitan Police's counter-terrorism conference.
May added: "We have also supported the EU in setting up an Internet Referrals Unit at Europol to address the increasing amount of terrorist and extremist propaganda available on the Internet, and I am pleased to say that the U.K. will be seconding a police officer to this unit."
In fact, officials say the new Europol unit will be based on the U.K.'s Counter Terrorism Internet Referral Unit, which was launched in 2010 and is run by London's Metropolitan Police. That unit is empowered to remove material from online sites that incites or glorifies terrorist acts, per the Terrorism Act 2006. "CTIRU compiles a list of URLs for material hosted outside of the U.K.," civil liberties group Open Rights Group says. Under that law, it says, hosting or distributing such material is illegal, and a number of ISPs - including BT, Sky, TalkTalk and Virgin Media - automatically block any website contained on the CTIRU list.
May said that Britain's CTIRU has removed 90,000 pieces of terrorist-related content to date, averaging about 1,000 per week.
Social Media Disruption Unproven
But security experts say it's not clear whether the new Europol unit will have any effect on jihadist propoganda. The Bangkok-based security expert known as the Grugq also highlighted the apparent irony of Western democracies attempting to censor their ideological opponents.
You know how to keep an ideology from winning the information war? Block the information. That's how communism won! Censorship FTW

� the grugq (@thegrugq) June 22, 2015
Furthermore, it's not clear whether attempting to block social media channels will deter jihadist recruitment, says cybersecurity expert Peter Sommer, who holds posts at Britain's de Montfort and Open Universities. He tells Information Security Media Group: "We have little idea about the actual role of social media in terrorist recruitment - is it a primary radicalizer or does it merely reinforce beliefs and attitudes formed elsewhere? There are likely to be significant practical problems in tracing down any ringleaders - they will be disguising their identities and locations, just like cybercriminals." (See How Do We Catch Cybercrime Kingpins?)
As with pursuing cybercriminals, European law enforcement officials may find that they have trouble tracing the source of pro-ISIS Twitter and Facebook activity if it comes from inside regions with which they have poor working relationships, he adds. "It is likely that Europol will find that the telcos and ISPs in the obvious territories from which the propagandists work will either not have the necessary records and equipment to assist or will be unwilling to deploy them."
Recruitment Worries Spike
The new Europol unit highlights how extremist recruitment has become a political hot potato across Europe. To date, about 700 Britons have traveled to Isis-controlled territory in Syria and Iraq, while Europol is tracking 6,000 names of foreign fighters who have gone to the countries, including an estimated 5,000 who traveled from such countries as France, Belgium, the Netherlands and the United Kingdom, Wainwright told the Guardian.
European leaders have also been calling for a more organized response to the problem. "If we are to really tackle this threat, we need to confront extremism in all its forms, violent and non-violent," U.K. Prime Minister David Cameron said last week at a security conference in Slovakia. "We also need to be clear about the ideology's methods. It may be medieval in its outlook, but it is modern in its tactics, with the Internet as the main tool to spread its warped world view."
Cameron's speech was delivered just days after ISIS released a statement saying that 17-year-old Talha Asmal, an English teenager, had detonated one of four cars filled with explosives at an Iraqi oil installation in the Iraqi town of Baiji, killing the four suicide bombers and an estimated 11 Iraqi soldiers at the installation. At the same time, headlines in Britain were dominated by the story of three missing sisters - and their nine children - from Bradford, England, who family members feared had traveled from Saudi Arabia to Syria in March to join one of the sister's brothers, who authorities believe left Britain in 2013 to join extremists.
Such news highlights the challenges faced by law enforcement officials, as they attempt to prevent people from traveling to join extremist groups. But some experts question whether combating social media messages represents the best use of related Europol resources. "It would be foolish to dismiss this unit out of hand, but I hope that not too many resources are going into this direction, as opposed to other counter-terrorism initiatives," Sommer says. "It may be that part of the funding for this Europol unit would be better devoted to local, community-based activities."