Identity & Access Management , Security Operations , Standards, Regulations & Compliance
EU Lawmakers Push for Anonymity Assurances in Digital ID
LIBE Committee Says ID Framework Should Also Guarantee Decentralized Storage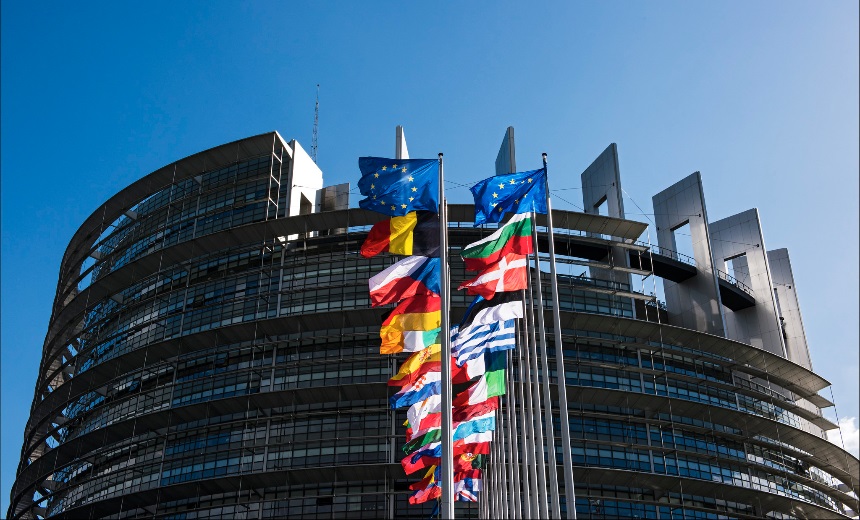 European lawmakers are pushing to include guarantees of online anonymity in legislation creating a continentwide framework for digital identity.
See Also: A Guide to Passwordless Anywhere
The European Commission first proposed in 2021 a framework for a digital wallet housing a national digital identity accepted in all EU member states, to be used for any service requiring governmental ID. Commission President Ursula von der Leyen called for the framework after decrying private sector identity providers such as Facebook and Google.
"Every time an app or website asks us to create a new digital identity or to easily log on via a big platform, we have no idea what happens to our data in reality," she said in September 2020 (see: EU to Unveil Digital Wallet App).
The latest step to making the framework a reality occurred Monday afternoon after the European Parliament Committee on Civil Liberties, Justice and Home Affairs voted on a compromise proposal including language from left-leaning members. The committee approved the amended proposal by a 51-1 vote with four abstentions. One new clause specifies that, except where national law requires true identities, users should be able to remain pseudonymous online.
"Anonymity and pseudonyms are indispensable," said Patrick Breyer, a member of the German Pirate Party, in June when introducing digital identity framework amendments on behalf of a Greens/European Free Alliance coalition.
"The 'European Digital Identity' must not become a digital diary based on a lifelong identification number recording and monitoring our digital lives!" Breyer said Monday in a statement.
The amended proposal also stresses that cloud-based storage of digital identity documents would be optional. Users would be given a choice for explicit consent to cloud storage and a technical solution enabling full functionality with on-device storage.
Local storage is a hedge against hacks, Breyer said. The proposal still faces votes in two other committees of the European Parliament, and a final vote by all members is slotted for November. If the proposal becomes law in 2023, the identity wallet could go live as soon as 2024.
The European Commission earlier this summer released a request for proposals for building the infrastructure behind a digital wallet app. The commission says that by the start of the next decade, Europeans should be able to access all key public services online and that eight out of every 10 Europeans should use digital identity to access them.