Endpoint Security , Enterprise Mobility Management / BYOD
Talon Cyber Security Raises $100M to Enhance Secure Browser
The 2022 RSA Innovation Sandbox Contest Winner Has Its First Major Funding Round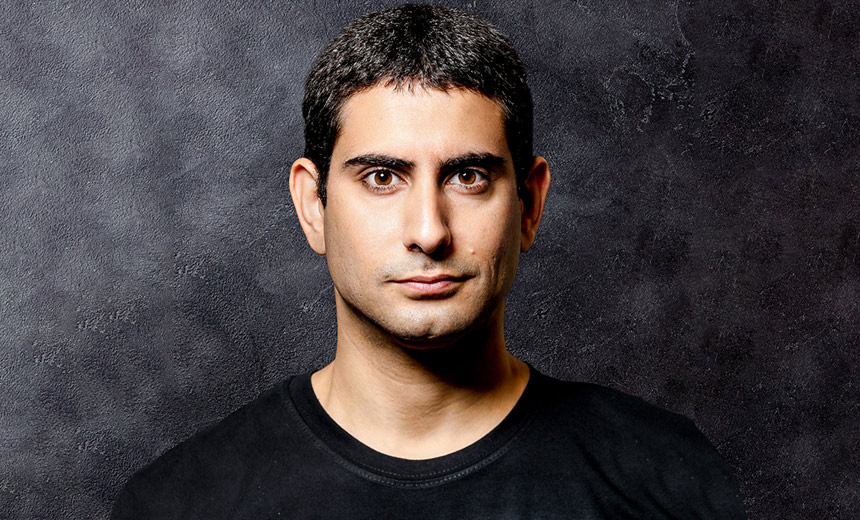 This year's winner of RSA Conference's prestigious Innovation Sandbox Contest has completed its first major funding round, earning the backing of CrowdStrike CEO George Kurtz in its mission to secure internet browsers.
See Also: It's Time to Get Serious About Enterprise Password Management
Red-hot Israeli startup Talon Cyber Security has received $100 million to support additional operating systems, add more browser security capabilities and strengthen existing integrations. The Series A round was led by Evolution Equity Partners, which selected the company because of its experience in securing and running devices and building companies for scale, says Ofer Ben-Noon, Talon's co-founder and CEO.
"It's a fantastic opportunity to capitalize on the market," Ben-Noon tells Information Security Media Group. "Lots of opportunities are being created in the market for hungry and successful companies."
Dawn of the Secure Browser
Talon and top rival Island have made great strides over the past year in putting the new secure enterprise browser product category on the map. Island emerged from stealth operations in February under the leadership of former Symantec President and COO Mike Fey and in March closed a $115 million Series B funding round on a $1.3 billion valuation to better secure contractors and BYOD users.
Compared to Island, Talon is more focused on running alongside the customers' existing browsers to secure hybrid workers and less-trusted devices, rather than trying to completely replace the browser customers are currently using, Ben-Noon says. Talon was founded in 2021 and in April of that year closed a $26 million seed funding round to further develop its technology (see: Raising the Bar on Browser Security).
"We're extremely happy to have Island around," Ben-Noon says. "One of the biggest challenges that a company could have is to be pretty much the only player in the category. Then the prospects are looking at saying, 'Hey, what is this crazy idea?' I think that having Island around helps validate the category and gives comfort to the big enterprises, which is fantastic."
Talon plans to use the $100 million to support additional operating systems beyond Windows and Mac. The company is pushing into the mobile security space with support for Android first and iOS later on and will then add support for more client platforms, including Linux and Chrome OS, Ben-Noon says.
"We don't want our customers to compromise," he says. "We want them to have the best experience across every device, every employee and every location in the world."
The Power of Partnership
The company is also pursuing integrations with different data loss prevention and endpoint detection and response vendors such as CrowdStrike to help customers manage devices that aren't company-owned, according to Ben-Noon. Both CEO Kurtz and CrowdStrike's Falcon Fund participated in Talon's Series A round.
Ben-Noon says these integrations will allow businesses to extend their security posture into previously unmanageable devices such as those owned by employees, contractors or third-party vendors. Along with adding more visibility around untrusted endpoints, Talon is looking to add more capabilities around browser security and DLP, Ben-Noon says.
When it comes to existing integrations, Talon plans to add more granular functionality so that customers can determine under which conditions they scan and send data to their XDR platform. Ben-Noon says this will allow organizations to customize whether or not data is sent based on the specific SaaS service being used or the location of a particular employee.
From a go-to-market perspective, Talon has been hiring sales personnel since the start of 2022 and marketing employees since the spring to drive increased market awareness and interest in secure enterprise browser technology, Ben-Noon says. The company has also brought both U.S.-based and global channel leaders onboard, he says.
"We are getting more and more confidence that the timing is right to start hiring more and more team members to work with our potential customers and onboard them," Ben-Noon says. "And I think that the main thing is that the category is starting to mature."
Talon plans to go from 75 employees today to 100 by the end of 2022, hiring across the company's engineering, sales and channel groups, according to Ben-Noon. The company primarily targets organizations with at least 4,000 employees and often more than 100,000 employees in verticals ranging from financial services and insurance to manufacturing and technology, Ben-Noon says.
From a metrics standpoint, Talon plans to most closely monitor customer feedback, annual recurring revenue and the number of endpoints under management, Ben-Noon says.
"There is a fantastic opportunity to allow access to these devices in a simplified and more secure way as compared with the past," Ben-Noon says. "With this funding, we are very much ready to support and onboard additional customers and bring them value."