Security Information & Event Management (SIEM) , Security Operations
Swimlane Raises $70M to Grow Security Automation Outside US
Swimlane Wants to Expand in Europe and Asia as Well as Outside the Fortune 2000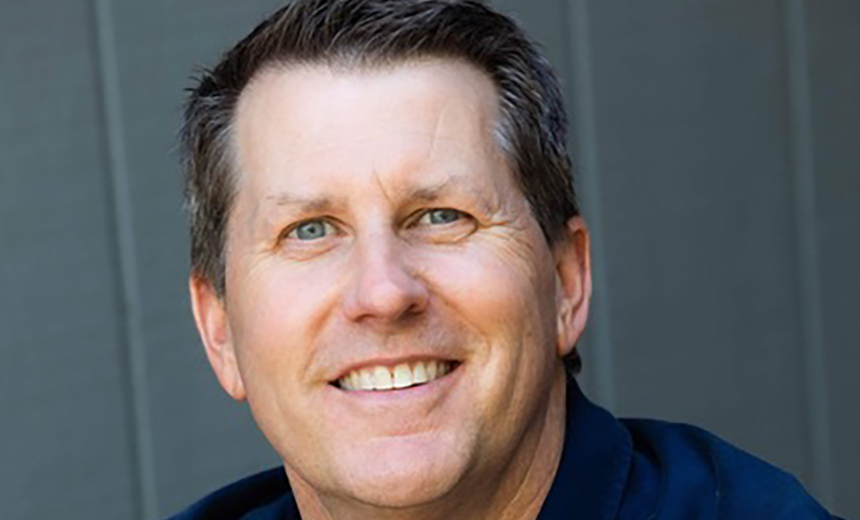 A Colorado-based security automation vendor is looking toward Europe and Asia-Pacific for new customers after raising $70 million to fuel expansion.
See Also: JavaScript and Blockchain: Technologies You Can't Ignore
Swimlane plans to hire more personnel focused on sales, marketing and partnerships to make the company's low-code security automation platform accessible for organizations without extensive programming expertise on their security teams, says CEO James Brear. He predicts the company will reach $100 million in annual revenue and breakeven profitability within the next few years.
"Everything connects through automation platforms and systems," Brear tells Information Security Media Group. "You can't fight and defend against bots without having that. It can't be done."
The company's growth funding round was led by Activate Capital. Brear says Swimlane will benefit from the relationships Activate Managing Partner Raj Atluru has in the cybersecurity and energy sectors as well as his experience helping late-stage startups prepare for an initial public offering. Atluru is set to join Swimlane's board of directors (see: Making a Case for Orchestration and Automation).
"That experience of scaling was very valuable for us," Brear says.
Embracing Europe and Asia
Swimlane in 2021 conducted just 10% of its business outside the United States, but Brear says the company is on track to generate 25% of its revenue internationally this year. The company has bulked up its international staff and, unlike a year ago, has professional services, customer success, field engineering, project management and inside sales personnel in Europe and Asia.
Asia likely represents the single largest opportunity for Swimlane given the lack of knowledge in the region around security automation. Brear says there are opportunities for growth in both Southeast Asia and North Asia. The company has doubled down on in-theater training for partner managers to make the channel partners serving customers in Asia-Pacific more knowledgeable around security automation.
Swimlane has over the past year set up a base of operations in the United Kingdom and wants to use its $70 million funding round to expand into Western Europe and beyond. The company now employs 180 people and, until recently, only had a couple of employees based outside of North America.
"Europe is pretty knowledgeable about automation and its potentiality," Brear says. "I'd say Asia has less experience and thus, it's a bigger opportunity. We've had some very significant wins in Asia. We think Asia is still much more of a green field than North America."
From a customer size standpoint, Brear says Swimlane wants to go from serving primarily Fortune 2000 customers to directly engaging with Fortune 5000 customers with as few as 1,000 or 2,000 employees. The low-code playbooks Swimlane has developed over the past 18 months should make it easier for smaller organizations to leverage automation even if they don't have much programming expertise.
Reducing the Burden of Code
Low-code playbooks make it easier for nonprogrammers to build workflows and do more with fewer clicks, according to Brear. Swimlane has also in recent months gained more visibility into disparate security tools across the user's network, which in turn has provided the company with unprecedented levels of telemetry, Brear says.
"Automation is the power grid for all of security," Brear says. "So, for us, it's a huge opportunity."
Swimlane plans to double down on technology, ecosystem and channel partnerships to further its reach down-market, leveraging training and education to increase end customer engagement, Brear says. The company wants to promote use cases for its technology outside of the Security Operations Center and get IoT, DevOps and anti-fraud personnel more familiar with Swimlane's capabilities.
Count Brear as yet another evangelist for cloud applications, too. Swimlane's recent evolution from a purely on-premises application to a cloud-based option with the same feature set has been vital to driving adoption outside the large enterprise, he says. Midmarket customers with a substantial IT organization typically want cloud-native or cloud-first products, and Swimlane already services half its customers on the cloud-based version.
From a metrics standpoint, Brear says Swimlane plans to track annual recurring revenue, operating margins, net retention and ARR growth to cash burn rate to determine how efficient the company is being with its capital. Swimlane has enjoyed year-over-year revenue growth of 80% as well as a net retention and product expansion rate of more than 120%, according to Brear and the company.
"If CISOs don't have an automation strategy, they need one," Brear says. "It's probably the single most important decision that a CISO will make."