Anti-Money Laundering (AML) , Cryptocurrency Fraud , Cybercrime
First National Cryptocurrency Enforcement Team Director Named
Deputy AG Appoints Eun Young Choi; Also, FBI Forms Virtual Asset Exploitation Unit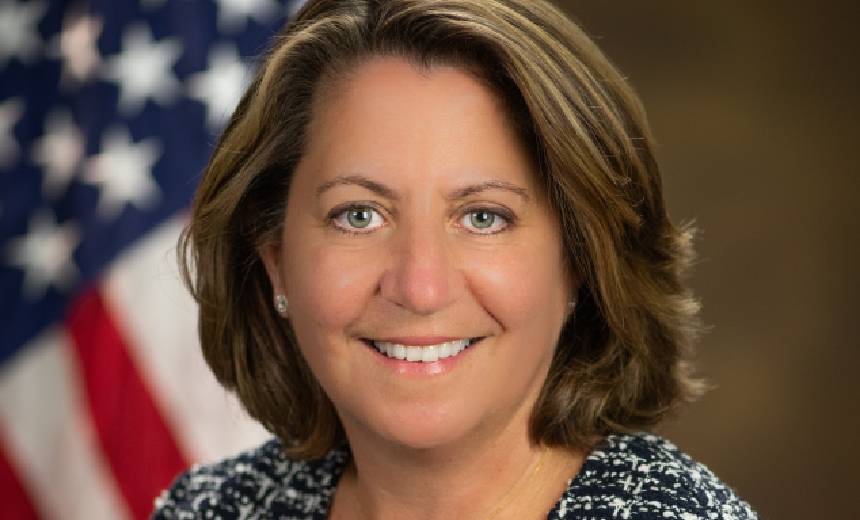 The U.S. Department of Justice this week named its first director of the National Cryptocurrency Enforcement Team and made other moves to strengthen investigative techniques in fighting against digital money laundering related to cybercrime.
See Also: OnDemand | Understanding Human Behavior: Tackling Retail's ATO & Fraud Prevention Challenge
Eun Young Choi, who has formerly served as lead prosecutor on notable cases, such as the hacking of JPMorgan Chase and Co. and illicit operations of Coin.mx, will join the newly assembled division of law enforcement at its director.
Also, the FBI has formed a Virtual Asset Exploitation Unit, the DOJ says in statement. The new unit will spread its resources across training endeavors and "innovating cryptocurrency tools" to assist with bringing cybercriminals who use digital assets for illicit purposes to justice.
"The NCET will play a pivotal role in ensuring that as the technology surrounding digital assets grows and evolves, the department in turn accelerates and expands its efforts to combat their illicit abuse by criminals of all kinds," Choi said.
Working in conjunction with other criminal divisions, such as the Money Laundering and Asset Recovery Section and the Computer Crime and Intellectual Property Section, the NCET will assist with investigating crypto-related crimes, including tracing and recovering digital assets linking to fraud and extortion from ransomware threat actors.
Choi will report to Criminal Division Assistant Attorney General Kenneth A. Polite Jr. and will lead attorneys general from jurisdictions across the country in pursuing cases against crypto exchanges and other entities that facilitate crimes through digital assets.
The DOJ formed the NCET in October, citing the rise in ransomware actors using cryptocurrency exchanges to launder money, as well as other cybercriminals on the darknet facilitating other criminal activity through cryptocurrency.
At the Munich Security Conference on Thursday, Deputy Attorney General Lisa Monaco said that the NCET is currently combining the efforts of a dozen prosecutors to investigate the case of married couple Ilya "Dutch" Lichtenstein and Heather Morgan, aka "Razzlekhan," who allegedly conspired to launder $4.5 billion that was stolen during the 2016 hack of Bitfinex (see: Bust of Cryptocurrency Couple Shows Money Laundering Risks).
New Initiatives
Monaco at the conference discussed new initiatives in the effort to combat cybercrime.
Calling the new unit the "nerve center" of cryptocurrency experts, she said its agents will assist with blockchain analysis and seizing digital assets, as well as providing training and support to other FBI agents.
Monaco said cooperation between international agencies and organizations will be integral to apprehending cybercriminals and that an international cyber liaison will work with the cybercrime divisions in the DOJ and with international crime units, such as Europol, to address cross-border transactions, which oftentimes are connected with ransomware ransom transactions.
Ari Redbord, an Information Security Media Group contributor and head of legal and government affairs at TRM Labs, says the FBI has been paving the way for combating crimes facilitating the illicit use of cryptocurrency, and the introduction of new squads extends its history of "following the money."
"Every agent in law enforcement will need the tools and training necessary to follow the money on the blockchain," he says.
Bloomberg News today reports that President Joe Biden next week is expected to announce an executive order connected to cryptocurrency.
Is Crypto Laundering Getting Harder?
Research by Chainalysis shows that money stolen from DeFi platforms rose more $3 billion in 2021, a 516% increase from 2020, and money laundering grew nearly 2,000% from 2020 to 2021.
While ransomware is still a threat, the Chainalysis research shows that scams and stealing digital assets have grown substantially in 2021, by more than 500%.
Still, cryptocurrency laundering - particularly with the federal attention on illicit activity - has become increasingly more difficult.
"There is no such thing as cryptocurrency crime," says Redbord, who is a former U.S. Treasury official. "Crypto is the means of value transfer in lots of crimes - from child exploitation to cyberattacks, ransomware to terrorist financing."
In a recent development in the Bitfinex hacking case, unsealed court documents showed that Lichtenstein and Morgan made investments with stolen digital assets in NFTs, gold and a $500 gift card for Walmart, illustrating the increasingly sophisticated tools and techniques used to hide their activity, according to The Wall Street Journal. At the Munich Security Conference, Monaco said the arrests of the suspects were a highlight of the NCET's recent work.
Alert for Russian Hacking Attempts
Monaco also referred to CISA's recent joint advisory statement this week, which discusses new TTPs carried out by Russian threat actors. She said organizations would be "foolish" not to take safeguarding actions to protect against cyberthreats stemming from Russia and urged them to patch systems and follow procedures outlined in the advisory statement (see: Agencies Say Russian Hackers Targeting Defense Contractors).