DLP: How to Reduce Your Risk
Video on Benefits of Data Loss Prevention Solution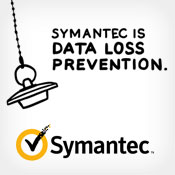 Data loss prevention (DLP) is more important now than ever before. Targeted attacks increased by 42 percent in 2012, with an average of 8,350 identities lost per breach. Breaches cost companies and their customers an average of $5.4 million in 2012, not to mention human error and system glitches that were responsible for nearly two-thirds of all global breaches.
Watch this 5-minute video from Symantec to understand how a DLP solution may impact your organization.
You'll learn:
The latest data breach trends affecting you;
How both malicious insiders and well-meaning employees play a part in data leaks;
How to measurably reduce your risk by using a data loss prevention solution.