Business Continuity Management / Disaster Recovery , Fraud Management & Cybercrime , Governance & Risk Management
DHS Secretary: Small Businesses Hard-Hit by Ransomware
Alejandro Mayorkas Says Attacks Increased 300% in Past Year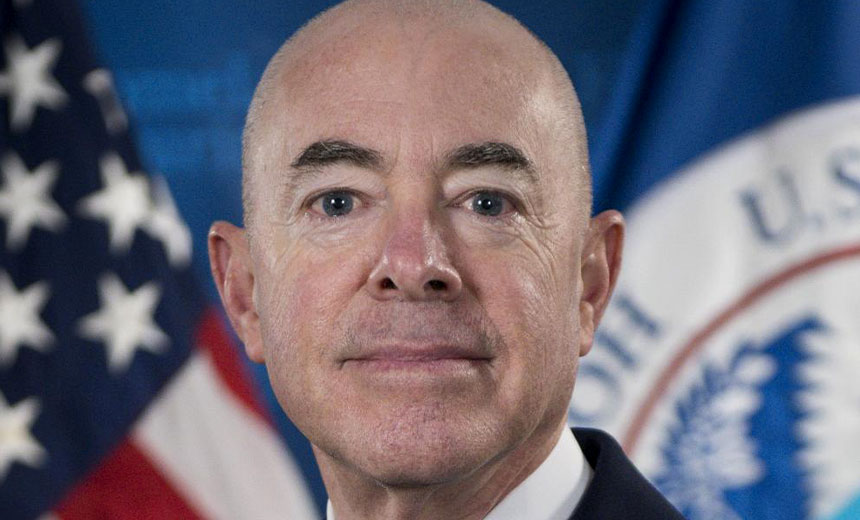 About 50% to 70% of all ransomware attacks in the U.S. are targeting small and medium-sized businesses, costing the victims an estimated total of $350 million in the last year, Secretary of Homeland Security Alejandro Mayorkas said Wednesday in a speech to the U.S. Chamber of Commerce.
See Also: Mandiant Cyber Crisis Communication Planning and Response Services
"The losses from ransomware are staggering. And the pace at which those losses are being realized is equally staggering," Mayorkas said, noting this is why DHS has made battling ransomware a priority.
DHS, through the U.S. Cybersecurity and Infrastructure Security Agency and the Secret Service, offers tools and educational programs that small businesses can access to help them better defend themselves from ransomware attacks - and more resources are on the way, Mayorkas said.
"We in the Department of Homeland Security are uniquely situated to assist you and to partner with you in battling ransomware and the threat it poses," Mayorkas said. He pointed out that in the past year, ransomware attacks against smaller businesses have increased 300%.
Battling Ransomware
In March, Mayorkas announced that DHS would conduct a 60-day "sprint" exercise focused on battling ransomware. Then in April, the Justice Department created the Ransomware and Digital Extortion Task Force, which will include DOJ officials and representatives from the FBI and the Executive Office for United States Attorneys.
"We developed a series of sprints in the cybersecurity arena, and ransomware is the first sprint because of two important criteria: Number one, the gravity of the threat. And number two, the threat is not tomorrow's threat, but it is upon us," Mayorkas said in his Wednesday presentation.
Helping Small Businesses
Because small businesses are the backbone of the U.S. economy, they are a prime target for ransomware gangs, the DHS secretary noted.
He told the Chamber of Commerce audience: "We stand at the ready to provide education, to provide vital information to assist you in navigating through what you perceive to be a threat, to assist you in perhaps building the defenses."
Mayorkas stressed: "It is important that every small business understands that this should be a priority. The term 'existential' was used in describing the threat, and it very well can be an existential threat to one's business."