Access Management , Governance & Risk Management , Identity & Access Management
Dell to Sell RSA to Private Equity Firm for $2 Billion
Pending Sale Announced on Eve of Annual RSA Conference in San Francisco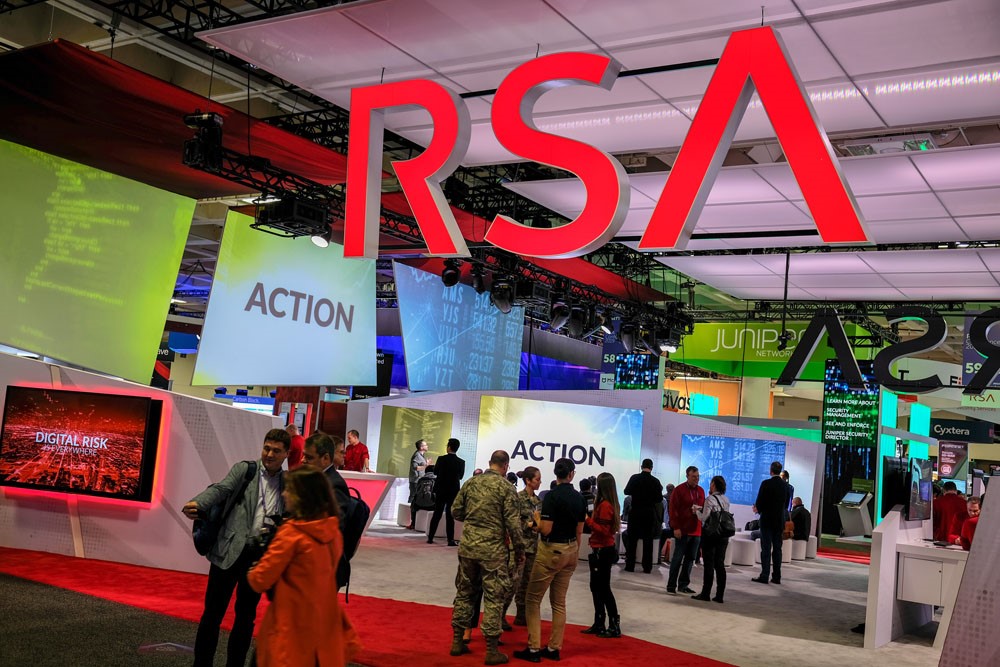 (Watch for updates on this developing story.)
See Also: Live Webinar | Navigating the Difficulties of Patching OT
Dell Technologies has agreed to sell its RSA security division to private equity firm Symphony Technology Group in an all cash deal worth more than $2 billion, the companies announced Tuesday. The news comes on the eve of the annual RSA Conference, which is scheduled to kick off in San Francisco on Monday.
The companies expect to close the deal, which includes the sale of the conference, within six to nine months. Symphony Technology Group is a technology-focused, private equity consortium that includes the Ontario Teachers' Pension Plan Board and AlpInvest Partners as part of the management group.
Dell acquired RSA in 2016, along with VMware and Pivotal, as part of a blockbuster $67 billion deal for EMC, a company best known for its storage products. EMC paid $2.1 billion for RSA back in 2006.
Since acquiring RSA, Dell has allowed the firm to function as a stand-alone company, while the other divisions have focused more on cloud computing, virtualization and other infrastructure technologies that are more core to Dell's business strategy.
News reports back in November said Dell was considering selling RSA, but the sale price was expected to be much lower.
RSA will become the latest in a series of well-established security firms to be sold to private equity firms, who view cybersecurity as a hot market.
For example, in January, private equity firm Insight Partners acquired internet of things startup Armis in a deal that valued that company at $1 billion.
Last October, private equity firm Thoma Bravo announced that it would buy Sophos for $3.9 billion.
"In determining the best way to support our customers' digital journeys, we sought a partner that was enthusiastic about RSA's mission, committed to our customer and partner base, and interested in unleashing the power of our talent, experience and tremendous growth potential," says Rohit Ghai, RSA's president.
"Symphony Technology Group fully supports our vision, and with a more independent configuration, we expect to be in an even better position to accelerate innovation, ensure customer success with our portfolio of on-prem and cloud solutions, and expand opportunities for our partner ecosystem."
Sizing Up RSA
RSA is known for developing security software that supports governance, risk and compliance as well as advanced threat management. One of its best-known products is its SecurID multifactor authentication token. The company also hosts the annual RSA Conference in San Francisco, the world's largest cybersecurity event.
As part of the deal, Symphony Technology Group will not only buy RSA the company, but also RSA Archer, RSA NetWitness Platform, RSA SecurID, RSA Fraud and Risk Intelligence and the RSA Conference, according to the announcement.
NEWS: Symphony Technology Group announced today that it has entered into a definitive agreement with @DellTech to acquire RSA. More here: https://t.co/2yYOCHvuKz

— RSA (@RSAsecurity) February 18, 2020
In its latest annual report published in March 2019, Dell noted that the company "provides essential cybersecurity solutions engineered to enable organizations to detect, investigate and respond to advanced attacks, confirm and manage identities, and, ultimately, help reduce IP theft, fraud and cybercrime."
Dell did not break down RSA's revenue within its annual report, instead including the security division's revenue with other parts of the company in an "other businesses" column. In its own materials, RSA notes that it has about 30,000 customers worldwide.
Dell Remains in Security
Despite the pending sale of RSA, Dell still will have a broad interest in security.
In August, Dell's VMware unit announced it would acquire cloud security firm Carbon Black in a $2.1 billion cash deal to bolster the virtualization giant's security portfolio, especially around endpoint and application protection.
When that announcement was made, VMware CEO Pat Gelsinger noted that Carbon Black would provide security technologies and know-how for customers creating multicloud and hybrid cloud environments as well as those enterprises developing digital transformation strategies.
By selling off RSA, Dell and VMware can now concentrate more on a security strategy that is focused more tightly around the cloud, says Jeff Clarke, the COO of Dell Technologies.
"We've been working over the last three years to simplify our business and product portfolio to make it easier for our customers to meet their digital transformation requirements," Clarke says. "The strategies of RSA and Dell Technologies have evolved to address different business needs with different go-to-market models. The sale of RSA gives us greater flexibility to focus on integrated innovation across Dell Technologies, while allowing RSA to focus on its strategy of providing risk, security and fraud teams with the ability to holistically manage digital risk."
The sale of RSA also will enable Dell to shore up some of its finances. On Tuesday, the Wall Street Journal reported that Dell has been under pressure from Wall Street investors to improve its performance since it returned to the public market in 2018. The sale of RSA will bring an infusion of cash and allow Dell Technologies to focus on its core businesses, according to the report.
Charles King, president and analyst at Pund-IT, an independent IT consulting firm based in Hayward, California, tells Information Security Media Group that the deal has benefits for Dell and RSA. For its part, Dell, and especially VMware, will now have more room to focus on security products and solutions that focus more protecting multicloud environments.
As for RSA, the company and its new ownership can pour more resources into serving the Fortune 500 and boosting profitability, King says.
"Though RSA focuses on traditional security technologies, including encryption key management, its solutions are widely used by global enterprises, including the vast majority of Fortune 500 firms," King tells ISMG. "STG will be motivated to help RSA profitably do what it does best which should benefit both the company and its customers."