Fraud Management & Cybercrime , Governance & Risk Management , Government
Defense Bill Would Restore White House Cybersecurity Post
Measure Is the Latest Effort to Revive Position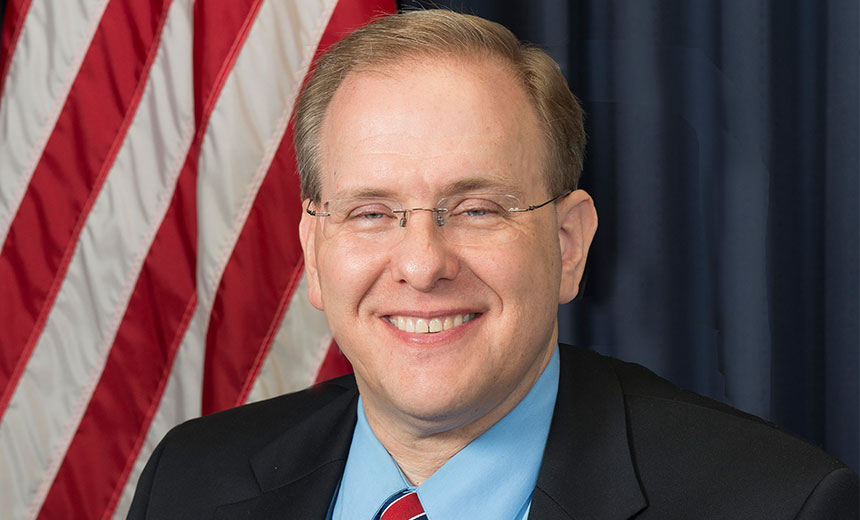 A defense policy bill that Congress plans to vote on later this month now includes a provision that would restore the position of national cyber director at the White House, says Rep. Jim Langevin, D-R.I.
See Also: Assessing Cyber Risk for the Defense Industrial Base
This is the latest in a series of efforts to restore the position, which was eliminated by the Trump administration. Langevin had earlier introduced separate legislation, the National Cyber Director Act, calling for the position to be revived (see: Bills Call for State, White House Cybersecurity Coordinators).
The language in that legislation has now been included in the conference report for the Fiscal Year 2021 National Defense Authorization Act released Thursday, Langevin said in a statement.
The measure under consideration would create a Senate-confirmed position in the Executive Office of the President with policy and budgetary authority to oversee development and implementation of the national cyber strategy and to coordinate national cyber incident response efforts, according to the statement.
Creating a Cyber Strategy
"The inclusion of the National Cyber Director Act in this year's National Defense Authorization Act brings us closer to establishing an overarching and more effective cyber strategy to protect the nation," Langevin says. "With increased reliance on information technology infrastructure for communication, commerce and personal use, as well as national security purposes, it is more critical than ever that there is an expert bringing all the elements of government together and ensuring that we are pulling oars in the same direction to protect Americans."
If the position is created, "the national cyber director will inherit a long list of priorities, from coordinating cybersecurity budgets across the entire federal government to planning to protect COVID-19 vaccine distribution over the next several months, as well as protecting our elections," the congressman says. "I look forward to working with the incoming Biden administration to ensure that the first national cyber director is properly empowered to break down silos across the many agencies with cyber responsibilities."
Langevin called on President-elect Joe Biden to consider nominating for the position Michael Daniel, the former special assistant to President Obama and cybersecurity coordinator on the National Security Council; Suzanne Spaulding, the former director of the predecessor agency to the Cybersecurity and Infrastructure Security Agency, and Chris Inglis, the former deputy director of the National Security Agency, according to The Hill.
Growing Support
Calls for restoration of the White House-level cybersecurity post have come from many lawmakers in recent months in light of rising cyberthreats (see: Calls Grow to Restore White House Cybersecurity Leader Role).
The Cyberspace Solarium Commission recommended the creation of the position, along with an updated U.S. national cyber strategy (see: Commission Calls for Revamping US Cybersecurity).