Cyberwarfare / Nation-State Attacks , Fraud Management & Cybercrime , Governance & Risk Management
The Debate Over Trump 'Ban' of TikTok, WeChat
Is Ban Enforceable? And Does It Remove a National Security Threat?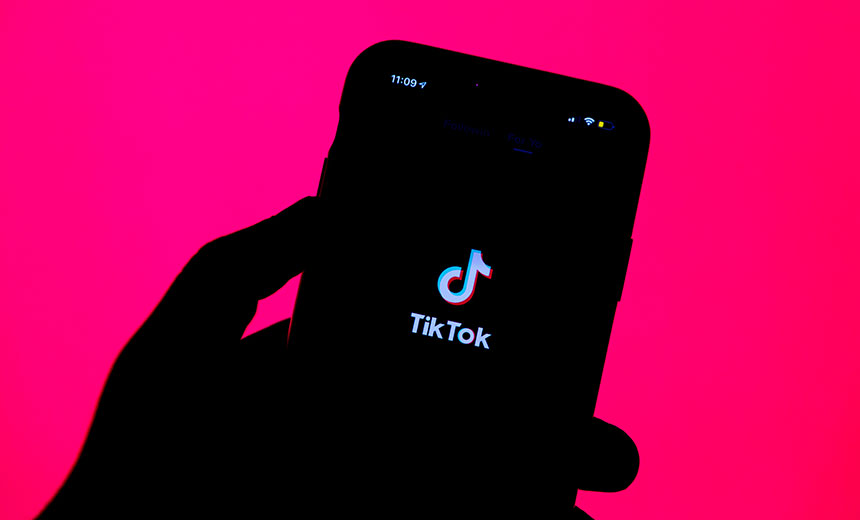 Watch for updates on this developing story.
See Also: JavaScript and Blockchain: Technologies You Can't Ignore
President Donald Trump's executive order banning the Chinese-owned TikTok and WeChat apps could prove to be unenforceable, some privacy and security specialists say. But some Republican lawmakers hailed the move, citing the national security risks posed by the apps.
Trump's executive orders signed Thursday note that after 45 days, U.S. citizens and businesses would be barred from conducting transactions with WeChat or TikTok (see:Trump Signs Executive Orders Banning TikTok, WeChat).
The U.S. Commerce Department would then enforce these new rules. The orders appear designed to accelerate the sale of the two platforms to American firms. Microsoft has been involved in ongoing negotiations to buy at least a portion of the TikTok platform from its owner, Beijing-based ByteDance.
The two executive orders, which use similar language, cite concerns over national security to justify banning the two social media apps within the U.S. In the orders, Trump notes that TikTok and WeChat collect data on their users and that the Chinese government could then access information on American citizens.
Lack of Enforcement Authority?
"As is too often the case with government pronouncements, the Trump administration has proposed a ban without specifying what the ban would actually be or what authority allows for it, "the Electronic Frontier Foundation, a privacy rights group, says in a statement. "This could mean a ban on using the app, or perhaps a ban on distributing TikTok in app stores, or maybe something else."
Although the foundation acknowledges that there's cause for concern regarding TikTok's security and its relationship with the Chinese government, "we should resist a governmental power to ban a popular means of communication and expression."
Mark Rasch, a lawyer with the law firm Kohrman Jackson & Krantz, says the executive order has no teeth because the president did not specify what statutory authority will be used for enforcement.
"What happens if you engage in a transaction? What are the ramifications? Normally there are other statutes that come into play to enforce and executive order," Rasch tells Information Security Media Group.
In the executive orders, the president cites his authority to act under the International Emergency Economic Powers Act and the National Emergencies Act. But the orders don't spell out pertinent laws that pertain to enforcement.
Voicing Support
Some Republican senators voiced support for the president's move.
"I commend the president for ordering ByteDance to divest from TikTok and I encourage the administration to explore options that will allow TikTok to escape Chinese Communist control so Americans can use its app safely," Sen. Tom Cotton , R-Ark., tweeted.
In a statement, Sen. Ben Sasse, R-Neb., said TikTok "is an invitation to the Chinese Communist Party to spy on our lives," Politico reports. "They built it to scrape personal information. Because there's no such thing as private enterprise in Communist China, the Administration is right to fight back against this clear security threat."
Chinese Government Connection?
Terry Ray, a senior vice president at the security firm Imperva, tells ISMG: "Although TikTok collects similar data that other social media apps compile, the underlying importance sits with whether the Chinese government has access to the data."
In June 2017, China enacted the National Intelligence Law that could compel domestic and foreign companies operating in that country to provide access, cooperation or support for Beijing's intelligence-gathering activities, wrote Dr. Murray Scot Tanner, principal policy analyst for Alion Science and Technology, in Lawfare.
"Will this ban improve national security? Perhaps minimally in the short term during election year although there are many other China-based companies that collect the same or more data from US users from both a commercial and consumer perspective," says Aaron Guzman, IoT and embedded appsec project leader for OWASP.
TikTok says it has never shared any data with the Chinese government nor censored content at its request.
Free Speech Issue?
Banning the use of the TikTok and WeChat apps in the United States could infringe upon the First Amendment rights of American users and create a difficult business environment for Amerian companies, the Electronic Frontier Foundation states.
"Millions of users post protected speech to TikTok every day, choosing the app over other options for its features or for its audience. Courts will generally not uphold a categorical ban on speech," the foundation says.
Imperva's Ray asks whether, in the wake of Trump's executive orders, this means that "that any app owned by a Chinese company must be banned moving forward if it collects personal data. As we wait for that consensus, one can also argue that this violates our freedom of speech and the importance of a truly free and open internet."
Rasch says banning products from a specific country "creates a 'distrust the foreigners' kind of mentality. … And that's horrible for us."
TikTok Responds
TikTok argues that the executive orders were enacted without any due process.
"We will pursue all remedies available to us in order to ensure that the rule of law is not discarded and that our company and our users are treated fairly – if not by the administration, then by the U.S. courts," the company says.