Why ID Security Must Evolve
Entrust's David Rockvam on How to Mitigate ID Security Risks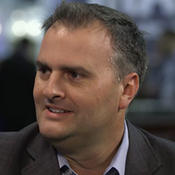 In the face of evolving threats and actors, traditional ID security strategies have been proven inadequate, says Entrust's Dave Rockvam. It's time for a security evolution.
But to raise the bar on ID security, organizations first must assess their current gaps and gain a better understanding on where attackers are seeing success, says Rockvam, VP of product management and marketing communications at Entrust.
In a video interview recorded at RSA 2014, Rockvam discusses:
Why current ID security strategies are inadequate;
Threat trends that are changing the landscape;
How organizations can address their ID security gaps.
Under Rockvam, Entrust Certificate Services has seen a rapid expansion, more than doubling since the company went private in 2009. This growth has helped Entrust shift from a mainly perpetual software company to a cloud software-as-a-service company, deriving roughly 60 percent of product revenue from cloud, software-as-a-service or subscription-based offerings. Rockvam is a graduate of Texas Tech University where he received an undergraduate degree in international trade and economics. He also holds a master's degree in business administration from the University of Texas at Dallas.
Additional Summit Insight:
Hear from more industry influencers, earn CPE credits, and network with leaders of technology at our global events. Learn more at our Fraud & Breach Prevention Events site.